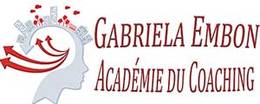 Gabriela Embon Académie Du Coaching
As a life coach you will guide and help your clients define their best life and create a path to manifest their full potential. Clients will seek your support because they feel stuck and overwhelmed. They look for change but often feel lost and confused.
To help your clients gain clarity and get unstuck you must work with the mindset.
This program is unique because it focuses both on the 'actions' level as well as teaches an effective way to build a winning mindset, shifting obstacles and limiting perceptions. Many programs mention the importance of limiting notions but fail to actually teach effective methods to deal with them.
Limiting perceptions may prevent your clients from getting clear about their life purpose and sabotage their full potential.
Using the formula TPD + Actions = Results
You will support your client achieve True Breakthrough, Shift Paradigms and create Big Impact.
Details

Visit Website

Address:

1255 Robert-Bourassa, Suite #1202 Montreal, QC H3B 3W9

+1 (514) 690-6000
gabriela@coachingacademy.net