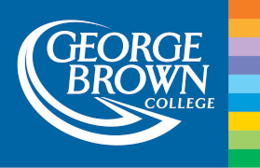 George Brown College
The Career Development Practitioner program at George Brown College is the only Career Development graduate certificate program in the Greater Toronto Area (GTA).
Graduation from the program provides the full academic component and partial fulfillment of work experience hours for certification by the Career Development Practitioners' Certification Board of Ontario (CDPCBO).
Program Overview
Career Development Practitioners provide advice and guidance related to career exploration, skill acquisition, job search and maintenance. This one-year post-diploma program provides training to enter and/or advance in the field of career development.
Details

Visit Website

Address:

George Brown College P.O. Box 1015, Station B Toronto, Ontario Canada M5T 2T9

(416) 415 2000
ask.george@georgebrown.ca