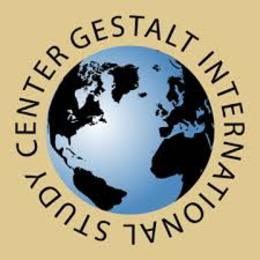 Gestalt International Study Center (Gisc)
Our global community is engaged in formal study groups, annual conferences, commissioned research and the publication of books and our academic journal, Gestalt Review, now beginning its 21st year.
Three important elements distinguish our programs. Our training programs are rigorous, our methods based on years of research and successful application across disciplines, cultures and continents. The learning is applied, which means that our programs are concrete and practical, and you can put new skills to use immediately, although they may take much practice to master. The results are profound; there is a magnitude of impact in your work and in your life that is far beyond the norm. Because of this, many of our participants return year after year to GISC.
We are an independent nonprofit organization and a community of diverse individuals, anchored by the values of trust, optimism, generosity, and the importance of lifelong learning. As a nonprofit, we have the flexibility to continuously refine and explore our theory and applications, and aren't bounded by the thinking or goals of any one individual or corporation. We are engaged in formal study groups, annual conferences, commissioned research, and the publication of books and academic journals as we seek to continuously deepen our insight into how people work well together.
Details

Visit Website

Address:

1035 Cemetery Road

Contact:

Mary Anne Walk.
508-349-7900
office@gisc.org
Programs
Competency Development Program for Coach Certification, Skills for High Impact Coaching - Blended Learning
Description: The program, suitable for those new to coaching as well as for experienced coaches, consists of three sessions of theory, discussion and extensive coaching practice. It includes a distance-learning component for participants to practice their skills, share concepts with their peers, and work with a qualified faculty/mentor coach.
The program includes a full day of interactive work that will assist the participant in the establishment of their own coaching practice. It meets the ICF requirement for live interaction instruction on core competencies and ethical standards. Successful completion of the program earns the GISC Coach Certificate and qualifies graduates to apply for ICF certification.
The program will support the participant in:
Establishing a coaching practice
Adding coaching to their current business model
Integrating coaching as a success factor in their daily leadership
Utilizing coaching as an internal practitioner
Demonstrating ICF Core Competencies

The program will be limited to 24 practitioners. This will allow a strong participant-to-faculty/mentor coach ratio.
Successful completion of the coach training program will earn participants the GISC Coach Certificate. Interested GISC-certified graduates will be qualified to apply for International Coach Federation (ICF) credentials.
There is no prerequisite to the course. However, this program requires an application, which can be found on our website, as well as a $250 application fee that will be applied toward tuition. A portion of the program is distance learning.
ICF Certification:

Price: 12500 US Dollars
Length: 142 days
Hours of Instruction: 135 hours
Coaching at the Point of Contact Enhancing Your Skills as an Intervener: A weekend Workshop
Description: This workshop introduces participants to this radically simple yet powerful intervention model.
Participants are taught to see and articulate the competence of the client system, followed by specific structured feedback interventions in real-time client interactions. By learning to perceive the system and to provide brief, bold, and direct feedback, participants will dramatically increase their ability to create effective interventions necessary to support change and growth.
Faculty of the internationally known Cape Cod Training Program will introduce the key concepts and skills of this highly effective model through presentation of theory, client demonstrations, and practicum exercises.
This orientation to the methodology provides an excellent foundation for the practice-based intensive Cape Cod Training Program.
ICF Certification:

Price: 895 US Dollars
Length: 4 days
Hours of Instruction: 24 hours