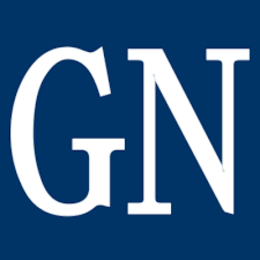 Glotta Nova
Glotta Nova is an international educational training center with a strong domain expertise in soft skills training and language teaching. We serve European enterprises in their aim to achieve professional and personal excellence of their employees.
Details

Visit Website

Address:

Poljanska 95, 1000

Contact:

Mojca Koren
386.1520.0674
info@glottanova.si
Programs
NLP Coach
Description: The ICF (International Coach Federation) defines professional coaching as "an ongoing relationship that helps people produce extraordinary results in their lives, careers, businesses or organizations. Through the process of coaching, clients deepen their learning, improve their performance, and enhance their quality of life".
Coaching is an interactive process that helps individuals and organisations to develop more rapidly and produce more satisfying results. Coaches or managers and leaders with coaching skills work with clients in all areas including business, career, finances, health and relationships. As a result of coaching, clients/organisations get better goals, take more action, make better decisions, and more fully use their natural resources and strengths.
The International NLP Coaching Certification Training training is following the International Coach Federation's requirements for accreditation, which is the completion of 125 hours of coach specific training. Having completed the training you can apply for accreditation by the ICF according to their criteria.
The International Coach Federation has established 11 core competencies that are used as the foundation for the ICF credentialing process. The training will work to ensure that you gain all of these competencies, which will prepare you for becoming an ICF accredited coach, should you wish to obtain this title.
What makes this training quite unique is its NLP perspective. The NLP technology, both its modelling techniques and the applications of these techniques to relevant fields, is uniquely suited for promoting effective coaching. NLP's focus on well-formed outcomes and its foundation in modelling exceptional performers and its ability to establish procedures for achieving excellence makes it an extremely powerful resource for a coach.
In summary: through this training you will become a certified NLP Coach, who can apply for ICF accreditation and who has been trained professionally to apply advanced NLP principles and know-how in coaching.
ICF Certification:

Price: 2045 Euros
Length:
Hours of Instruction: