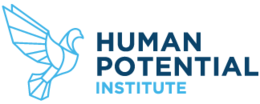 Human Potential Institute
Are you done with the "9-to-5" slog?
Is your income less than you want it to be?
Have you considered training as a Health or Life Coach?
Are you unclear about which Coach training program to choose?
Take charge of your income and future with our world-class, ICF-accredited, 4-in-1 Coach training program. Now 100% online!
Whether you want to transition to a new career as a full-time certified Coach, upgrade your professional skills, or earn additional income alongside your existing work, the HPI Human Potential Coach Training program will get you where you want to go. Human Potential Coaches typically charge their Clients $100 to $350/hour.
Becoming a Certified Human Potential Coach is the fast-track way to creating a deeply fulfilling life by helping others unlock their potential.
The Human Potential Institute (HPI) is a global pioneer within the fields of Coach training and human potential development. Founded in 2015 by Dr. Mark Atkinson MBBS (medical doctor and human potential teacher) and Dave Asprey (founder of Bulletproof and 40 Years of Zen), the Human Potential Institute has welcomed more than 2500 students from 43 countries into their programs. Their vision is to empower and equip millions of people worldwide to realize their unlimited potential.