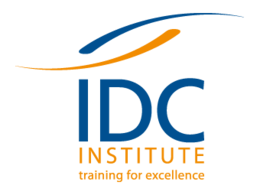 Idc Institut De Coaching
IDC is an independent training organization in professional coaching and the leader in French-speaking Switzerland. It is registered in Geneva as IDC, Coaching Institute SA. IDC offers a Certified Coaching Training Programme in French and in English. The training takes place in Switzerland and France . It follows a practical, interactive approach and is led by an international team of trainers (Swiss, French and American). All of them are professional coaches with in-depth practical experience, particularly in the corporate world.
The Certified Professional Training has received the International Accreditation ACTP (Accredited Coaching Training Programme) from ICF (International Coach Federation) and EduQua, Swiss certificate of quality for continuous training. This accreditation applies to the training in French and English.
The training "Master Coach in Leadership and Communication" is accredited as an ACSTH (Approved Coach Specific Training Hours) by ICF.
Details

Visit Website

Address:

3, rue de Berne.

Contact:

Viviana Jurado.
412.2731.1440
info@idc-coaching.com
Programs
Formation Professionnelle en Coaching
Description: This Foundation Level course is open to anyone interested in integrating these skills into their professional life or wishing to pursue a career in coaching. The course is primarily focused on practical experience and requires an active involvement from participants.
ICF Certification:

Price: 13000 US Dollars
Length: 365 days
Hours of Instruction: 125 hours