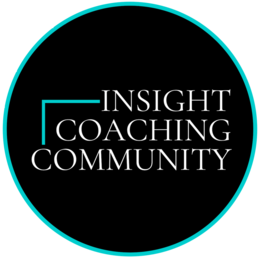 Insight Coaching Academy
Unlike most coaches… we don't tell our clients what to do or try to be the experts. We create powerful coaching experiences by holding the space for insight... because insight is everything. When you can help your client see something they couldn't see, their whole world shifts. And as a result, they show up differently and begin to create in ways that were impossible just moments before.
Then, instead of selling and marketing, we serve people. Using what's known as The Prosperous Coach Approach, we connect with people and we actually help them. As a result, we spend a lot of time coaching, and that's the fastest way to gain confidence and increase skills. Plus it feels great. We didn't get into this business to be stuck behind a computer all day, trying to become social media masters.
In Accelerate, you will learn The Insight Coaching Method as well as how to make service the central focus of your business. This program is for people brand new to coaching and fully established coaches.