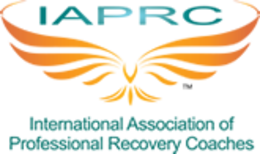 International Association Of Professional Recovery Coaches
The IAPRC:
Encourages excellence in ethics, education, standards, professional development, industry collaboration, and public service;
Promotes the interests of professional addiction focused coaches and mentors in the fields of personal development, health and wellness, professional coaching, addiction care, behavioral health, pastoral care, prevention, recovery aftercare and support services worldwide;
Provides Association Services including: Industry advocacy and updates, events, training in support of certification and recertification, access to industry thought leaders, online resources, member networking, and a directory of certified members in good standing.
The IAPRC offers three Premier Educational Certification Programs:
Certified Professional Recovery Coach Dual Program – for Individuals seeking two credentials: Professional Coach Certification (CPC/ Life Coaching) and Certified Professional Recovery Coach (CPRC) for a Specialty in Addiction Recovery
Certified Professional Recovery Coach Program - for existing Professional Coaches and others with Coaching skills seeking a Specialty in Addiction Recovery
Certified Professional Coach (CPC) – for individuals seeking to earn a Life Coach credential through an in-depth program.
Benefits of Membership
Free Membership in iCoachRecovery for six months ($120 value)
Access to Coaching and Recovery Experts in monthly forums
Graduate Listing in Online Recovery Coach Directory
Private Facebook Community
Member Discounts for ongoing Professional Development
OUR MISSION
The IAPRC's mission is to provide leadership in the emerging field of Professional Recovery Coaching worldwide in order to enhance the quality of life and health for individuals, families and communities impacted by addiction.
Our Certified Professional Recovery Coach Programs, developed by Dr. Jean LaCour, are based on decades of experience training thousands of people in the addiction workforce worldwide. The depth and quality of the course materials come from research and experience in clinical and nonclinical best practices in Addiction Recovery and Addiction Management. In the evolving world of addiction care, these programs represent a collaborative effort between the International Association of Professional Recovery Coaches, NET Institute Center for Addiction and Recovery Education, and a notable team of highly experienced addiction professionals who have devoted their lives to helping others.
The IAPRC Programs offer dynamic online training that provides learners with a powerful and effective system which combines:
proven protocols of Professional Coaching
best practices in Drug, Alcohol and Addiction Recovery
You will master the latest in research-based Recovery Coaching Techniques, the Neuroscience of Recovery, Family Issues in Recovery, Addiction and Brain Chemistry, Motivational Enhancement, and Solution Focused tools.
Details

Visit Website

Address:

4767 New Broad St Orlando, FL 32814 USA

+1.407.446-3740 | 1.800.485.5802
info@recoverycoachtraining.com