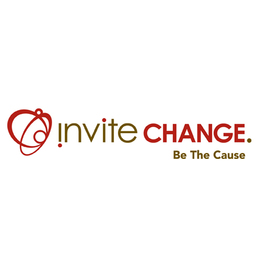 Invite Change
We build cultures where people love to work so companies enjoy sustainable excellence. Since 1997, we have delivered generative learning and coaching experiences for leaders from the front line to the board room. Being generative is the dynamic capacity to originate, create, learn and produce results. We transfer the framework for learning, change and disciplined measurement to your organization through character development solutions so that leaders are generative.
Our work begins with each individual to awaken awareness, gain clarity, break through limitation and restore access to his or her unique essence so that we thrive every day. To enjoy a meaningful, satisfying and inspiring life requires bold and creative leadership with ourselves and in how we engage others.
Details

Visit Website

Address:

110 Third Avenue North, Suite 102.

Contact:

Janet M Harvey
877-228-2622
admin@invitechange.com
Programs
Certified Professional Coach Program
Description: Our coach certification program at inviteCHANGE, Certified Professional Coach, incorporates all of the elements to be a thriving service professional. The design and schedule is flexible and timed to accommodate working professionals who are adding this professional development to an existing career or perhaps planning for a transition.
The program is offered in two parts that may be completed in sequence or, if preferred allows for a break between parts of up to 12 months. Completion of both parts fulfills the requirements of an ICF accredited training program.
ICF Certification:

Price: 11400 US Dollars
Length: 248 days
Hours of Instruction: 152 hours
Advanced Group & Team Coaching
Description: Course is delivered in two parts: The first part is delivered in 3 days of onsite experience as a "living team". The second part is a Community of Practice, group coaching experience delivered four times over 12 weeks, in a 90-minute online session via our Live Video platform. Candidates demonstrate a minimum of 500 hours of client experience plus evidence of coach specific training and certification.
ICF Certification:

Price: 2025 US Dollars
Length: 87 days
Hours of Instruction: 200 hours