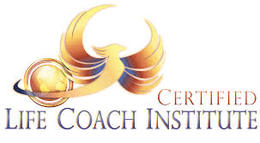 Life Coach Institute Of Orange County
We are a top-rated, International Coach Federation (ICF) approved, globally accredited institute, with a decade of successful coach graduates.
The Certified Life Coach Institute™ offers two 3-day, in-person, & immersive life coach training and certification classes, & an experience that brings with it a lifetime of motivation & support & the confidence & credentials you need to start your own life coach business.
Our promise to each student is that we will provide you with more than a certification at a price that makes this one-of-a-kind education accessible to everyone, especially those who are just beginning their coaching journeys. Our classes are an investment in yourself, your career, your education and your future. They are taught by experienced educators who care in an environment that creates a family connection you can return to for a lifetime.
You can take your natural inclination to help others and put it to work in the ICF approved coaching model so that you graduate with the knowledge, confidence, support & credentials you need to begin your new career & start changing lives as a Certified Life Coach™
Details

Visit Website

Address:

3395 Voyager Parkway Ste 130 PMB 2007 Colorado Springs, CO 80921

714-609-6370
help@certifiedlifecoachinstitute.com
Programs
Life Coach Training
Description:
ICF Certification:

Price:
Length:
Hours of Instruction: