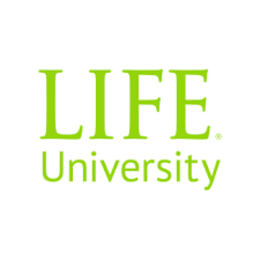 Life University
Life University is breaking boundaries in disciplines across the health and wellness spectrum by impacting and inspiring future leaders to become life-change agents. We encourage our students to think freely and embrace reformative ideas, allowing them to maximize their innate potential.
We are at the forefront of the vitalistic health revolution by offering studies within the fields of Chiropractic, Functional Kinesiology, Vitalistic Nutrition, Positive Psychology, Functional Neurology and Positive Business, using entrepreneurship for social change.
LIFE's faculty promotes an atmosphere which encourages open-forum communication and a free exchange of ideas, inspiring students to express new and revolutionary solutions in a challenging, yet supportive environment.
Details

Visit Website

Address:

1269 Barclay Cir, Marietta, GA 30060, United States

+1 770-426-2600