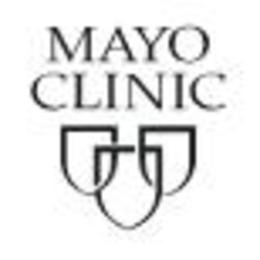 Mayo Clinic Wellness Coach Training Program
Why Us
The Mayo Clinic Wellness Coach Training Program is a one-of-a-kind experience that blends evidence-based skill sets with insightful mentor coaching in a flexible learning environment. From on-line learning to on-site personal discussion, our goal is help you grow your skills to become a confident wellness coach. Whether you are learning strategies to use in your current profession or you are launching your own wellness coaching practice, our training program will prepare you to help individuals reach their greatest health potential.
Our Unique Approach
Students learn how to establish relationships and practice core coaching skills that assist individuals in identifying their values and desires, transforming them into action, and maintaining lasting change over time. You will partner in dynamic collaboration with your peers as you advance through the Mayo Clinic 5-E Model of Wellness Coaching, bringing coaching to life with your clients.
What Makes Us Different
The Mayo Clinic Wellness Coach Training and Certification Program is an all-inclusive training led by an array of Mayo Clinic experts. Our faculty bring a wide-spectrum of experiences in coaching, patient-care, research, worksite wellness and behavior change in the areas of weight management, stress reduction, tobacco cessation, work-life balance and chronic disease self-management.
One registration fee includes the 11-session online training course and the onsite workshop which is a four-day interactive training including an immersive wellness experience at the state-of-the-art Mayo Clinic Healthy Living Program. In addition, the live distance component including webinars and conference calls as well as skill development with peer coaching practice and mentored coaching skills are included. Concluding successful training completion, you will be eligible to complete Mayo Clinic Wellness Coach Certification and/or prepare to sit for the National Board Certified- Health & Wellness Coach exam through the International Consortium of Health & Wellness Coaching.
Details

Visit Website

Address:

Dan Abraham Healthy Living Center 565 1st St SW Rochester, MN 55905

507-266-1093
mcwctp@mayo.edu