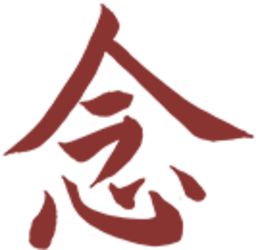 Mindfulness Coaching School
Who are we?
In a world that reinvents itself on a daily basis, we empower students and credentialed coaches to adapt, integrate, and flourish from the inside out, for the betterment of all sentient beings.
– Ann-Marie McKelvey, Founder & Director
Sounds great, but what does it mean? Let's unpack it…
In a world that reinvents itself on a daily basis
Have you ever felt like a whole week has happened and it's only been one day? We, as individuals and as a collective, are evolving at an exponential rate. Our world is rapidly changing. With the immediate connectivity of technology and social media, what is there (besides our own self-imposed limitations) to hold us back anymore?
we empower students and credentialed coaches
Whether you are a fully credentialed coach, a licensed therapist, someone brand new to coaching, or someone who's taken a few classes, our curriculum will meet you where you are.
to adapt, integrate, and flourish from the inside out
Our intention is to empower you on your path, to inspire you to embody and realize the resiliency, engaged mindfulness, and connection it takes to live the good life. We believe that true change comes from within, and that global change happens on an individual basis for the betterment of all sentient beings.
We're all in this together, quite literally! When the well-being of others is at the forefront of action and inspiration, the beauty of humanity and its potential is apparent. Coaching is quickly becoming a powerful way to inspire and actualize change. To reference a quote from Ghandi, to help others be the change they wish to see in the world.
We Offer:
• Live, Interactive, & Web-Based classes
• Monthly Mindfulness Coaching Calls
• Mindfulness & Wellness Coach Certification
• Programs for ICF Credentialing
• ICF CCEs, Counseling CEUs and EMDRIA CEUs
• ICF Registered Mentor Coaching
Our History
In April 2015 the Mindfulness Coaching School was founded by Ann-Marie McKelvey, LPCC, MCC. She was already teaching and coaching, and knew how much she loved both. Ann-Marie realized the best way for her to live in a world with more kindness, compassion, and respect, that also supported her endeavor to live in an engaged and mindful way, was to teach more. One thing led to another, and the Mindfulness Coaching School came into being…
The school exceeded its five-year plan in just about nine months. Ann-Marie wasn't alone in wanting to create and live in a more compassionate world. There are humans around the planet seeking the same, who have been coming to the school to co-create and realize that dream. One of them might be you.
Details

Visit Website

Address:

2019 Galisteo St

Contact:

Ann-Marie McKelvey
505-989-3374
AnnMarie@MindfulnessCoachingSchool.com
Programs
ICF Mentor Coaching
Description: Ann-Marie McKelvey is a registered Mentor Coach through the International Coach Federation (ICF). She offers both group and individual Mentor Coaching. To register for Mentor Coach Group, click here. To schedule individual sessions with Ann-Marie, please call her at +1 (505) 989-3374.
As an ICF Registered Mentor Coach, Ann-Marie has made a commitment to provide high-quality Mentor Coaching to those seeking ICF Credentialing. By providing Mentor Coaching that is in alignment with the standards set by ICF, Ann-Marie offers you (the credential applicant) the opportunity to practice coaching, receive feedback, reflect, and further develop your coaching skills.
ICF defines Mentor Coaching as; providing professional assistance in achieving and demonstrating the levels of coaching competency demanded by the desired credential level sought by a coach?applicant (mentee). Furthermore, Mentor Coaching means an applicant (mentee) being coached on their coaching skills, rather than coaching on practice building, life balance, or other topics unrelated to the development of an applicant's coaching skill.
ICF Certification:

Price: 3300 US Dollars
Length:
Hours of Instruction: 60 hours