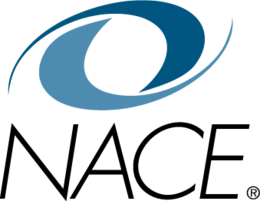 National Association Of Colleges And Employers
Established in 1956, the National Association of Colleges and Employers (NACE) connects more than 8,100 college career services professionals at nearly 2,000 colleges and universities nationwide, more than 3,100 university relations and recruiting professionals, and the business affiliates that serve this community.
NACE is the leading source of information on the employment of the college educated, and forecasts hiring and trends in the job market; tracks starting salaries, recruiting and hiring practices, and student attitudes and outcomes; and identifies best practices and benchmarks.
NACE provides its members with high-quality resources and research; networking and professional development opportunities; and standards, ethics, advocacy, and guidance on key issues.
Details

Visit Website

Address:

62 Highland Ave.

Contact:

Mrs. Erin Renee DeStefanis
610.625.1030
edestefanis@naceweb.org
Programs
NACE Coaching Certification Program
Description: The NACE Coaching Certification Program (CCP) is a training program designed for career services members wishing to demonstrate their success as a career coach using proven ethical and professional standards in their pursuit of the Board Certified Coach (BCC) credential offered through the Center for Credentialing and Education, Inc. (CCE).
The BCC credential is a mark of distinction for credential holders and a source of credibility for their clients. A BCC has met professional coaching competency standards established by CCE and subject matter experts.
ICF Certification:

Price: 3188 US Dollars
Length:
Hours of Instruction: 60 hours