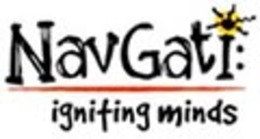 Navgati
Navgati offers two ICF approved coach training programs: Leaders develop Leaders and Transformational Coaching. Both these programs take 4 months or more to complete, with participants investing approximately two days each month. People could do one program with us and apply for the ACC credential or do both programs and apply for the PCC credential (in both cases through the ACSTH route).
Our programs maximize opportunities for people to coach, be coached and receive supervision on coaching. The unique format of coaching labs give participants the experience of coaching a fellow participant on a real issue and receiving feedback in a supportive atmosphere. We pride ourselves on the personal support that we give to our participants in both building skills and in getting ready for the ICF credential
The Lead instructors for both programs are Aruna Gopakumar, PCC and Sunitha Krishnamurthi, PCC. The programs are delivered in English.
Details

Visit Website

Address:

Address: L111, 9th B Main Rd, LIC Colony, HAL 3rd Stage, Sector 11, Jeevan Bima Nagar, Bengaluru, Karnataka - 560075

+91 9845975790