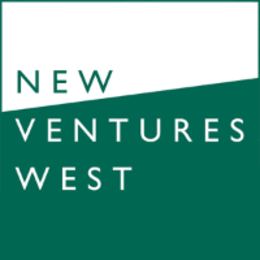 New Ventures West
We are a group of dedicated practitioners on five continents who have been providing Integral Coach® training and programs for almost thirty years. Our faculty includes people with backgrounds in sociology, philosophy, psychology, business, cognitive science, anthropology and integral studies, to name a few.
We have chosen this work as an expression of our dedication to the well being of the world and the people in it. From making an inquiry with our staff to engaging in the yearlong program and beyond, you will be met with warmth, kindness and competence.
We invite you to learn more about us, and we look forward to getting to know you.
Details

Visit Website

Address:

3502 Geary Blvd

Contact:

Joy Mazzola
800.332.4618
programs@newventureswest.com
Programs
Professional Coaching Course
Description: We conduct a thorough, rigorous coaching certification program resulting in a designation as a New Ventures West Integral Coach®. The program provides:
A powerful proven methodology grounded in theory, research, and practice
A rigorous curriculum of study and practice that includes 17 days of face-to-face learning
A seasoned teaching faculty known for their wisdom, compassion, presence, and experience
Continuous support through regular calls with the faculty and constructive feedback as you begin coaching
A custom-designed individual development plan for each student
An accomplished group of fellow participants who are committed to high standards of excellence
Small class sizes of 20 in the entire cohort and a learning "pod" of 4 students
All-inclusive tuition with no additional fees: all sessions, books, materials, pod meetings, coaching, mentoring, and the certification process
An advanced curriculum for those who want to deepen their study after they graduate
An active graduate community
ICF Certification:

Price: 12400 US Dollars
Length: 142 days
Hours of Instruction: 110 hours
Integral Coaching Principles
Description: This program is designed for experienced professionals who are ready to add depth to their practice and a richer coaching structure to their client relationships.
ICF Certification:

Price: 1275 US Dollars
Length: 3 days
Hours of Instruction: 21 hours