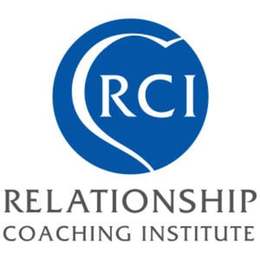 Relationship Coaching Institute
If you want world-class relationship coach training AND the support to build a highly successful relationship coaching practice, you're in the right place!
Let us help you build the business of your dreams as a Professional Relationship Coach in as little as one year.
Work with the clients you want to reach. Our relationship coach training curriculum and done-for-you marketing programs can be used "out of the box" or customized to reach your audience. RCI programs are used effectively all over the world regardless of race, religion, sexual orientation, age, or marital status. Why reinvent the wheel? Programs are available for you to implement immediately.
With Relationship Coaching Institute, you are part of a community. Let us provide you with the TOOLS, CERTIFICATIONS, LIVE & SELF-STUDY TRAINING PROGRAMS, and on-going PERSONAL SUPPORT and MENTORING that you need to be successful.
Are you a therapist, counselor, minister, or other practicing helping professional? Expand your private pay practice.
Are you a trained, practicing coach? Add this in-demand specialty to your business.
Are you just starting out? Our ICF-approved Professional Coach Training Program will give you the foundation you need to get started!