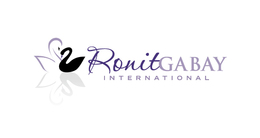 Soul Speaking Coaching Training
Certified by ICF for 34.5 credit toward adult education
Stand Out as One of a Kind "Life Coach" Create your business on a spiritual foundation to match your authentic value. This is one of a kind coaching approach that customizes your program and showcases your wisdom and your unique expertise
Unlike any other coaching program, soul speaking program layout
the process of transformation step by step to increase your client's success delivering quick and long-lasting results with 80% success rate.
The Benefits
· Allows you to customize your program and make it your own. You will be able to assimilate the core of your being with the path of the Masters and customize your anecdotes to share your wisdom.
· You will be able to experience what your clients would experience
· You will define the kind of audience you are meant to serve, based on your own soul blueprint.
· You will have resources to provide clients with life-changing tools and techniques.
· You will master the process to give your clients maximum support.
· You will access your clients' soul truth, helping them to make choices that support their lives.
· You will deliver transformation step-by-step and lead your clients toward significant changes.
Here is a look at the modules:
Introduction module – Getting to know your client
You will finish this module with an understanding of your client's main issue and how you will be able to help them. The first assessment helps you learn
where to start and what is the goal your client wishes to achieve from the coaching. In this module, you will also learn how to identify your client's pain by doing an "under-the-hood" assessment.

Module 1 – Going Forth
You will learn how your client's environmental conditions influence his or her choices in life. You will learn a technique that eliminates "untruth" in order to identify the client's soul truth.

Module 2 – Looking Inward
You will learn how to access your client's soul truth using his or her own life experiences. In this module, you will guide your client to identify childhood memories that serve as an authentic clue of truth. You will learn how to use conflict to highlight the client's truth.

Module 3 – Direction signs
You will learn how to identify "tour guides" through the "forest" of life and understand the messages that lead your clients on a journey of transformation. In this module, you will learn how to help your client recognize important "direction signs" and their meaning.


Module 4a and 4b – Reprogramming
This module is about internal transformation that keeps your client in the dark, consumed by fear. You will be able to help your client communicate his or her fears. You will also learn how to identify false beliefs that prevent your client from moving forward. In the end, you will learn how to turn fear-based actions into love-driven actions, in order to overcome obstacles.

Module 5a and 5b – Inner Conflict
This module will give the coach a very good overview of their client's profile, including their values, fears, false beliefs, and painful experiences. This information serves as a springboard to identify core values. You will learn how to help your client identify their core values. You will also learn about your client's inner conflict to live by their truth, and be able to help them address fears and concerns before making life-changing decisions.

Module 6 – Awakening
The module is focused on creating a new life based on the newfound truth. You will learn how to align your client's life choices with their core values in each aspect of their life. This step-by-step technique guides you to suggest action steps for implementing changes from the inside out.

Module 7a and 7b – Awakening of Empathy
This module focuses on deep healing learning about karmic connection and its meaning and purpose. You will be able to distinguish between a minor karma event that guides your client to his or her next destination and a major karma event that leads to complete transformation. You will be able to help your client understand their life lesson. Finally, you will learn the "sweet revenge" healing technique.

Module 8 – Your Client Profile
The module is designed to help you customize your business to your ideal client, based on your own soul blueprint. You will learn how your own pain relates to your ideal client and what your ideal client looks like in order to create your unique niche.

Module 9 – Core Coaching Persona
This module shapes your soul message and crafts your expertise. You will understand your own value as a coach and will develop your own soul-branding message.

I offer a 3-month course with live 3 hours a week plus an annual membership and 6 bonuses…. You are welcome to join the FREE group Soul Speaking Community on FB. My course is a total of $1997. If you choose to be hired as a coach the ICF training is essential and my course will open the door for your success. Looking forward to connecting with you.
Details

Visit Website

Address:

Address: 203 E Broadway Vista, CA, 92084

Contact:

Ronit Gabay
954-696-5585
info@ronitgabay.com