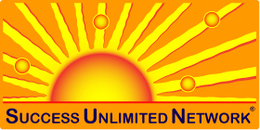 Success Unlimited Network
SUN is a global network of coaches who inspire, coach, mentor and train people to learn how to consistently produce purposeful results in all life areas while maintaining and enhancing well-being.
As a result of our service, more people will be clear about where they are and where they want to go, and will have mastery over the techniques that consistently support them to take steps towards their dreams and goals with increasing fulfillment and satisfaction. We touch souls in sacred space accepting miracles and the perfection of Spirit.
Programs
Accredited Coach Training and Certification
Description: SUN is proud to offer an accredited program that continues to meet the International Coach Federation (ICF) www.coachfederation.org professional standards for coach training programs. Graduation from our program fulfills PCC (Professional Coach Certification) requirements for student contact learning hours, mentor coaching, ethics and passing the SUN program exams. SUN presence is on 5 continents. We are one of the smaller Coach training and certification programs. Our aim and commitments are for extremely high quality and successful coaches, not number of coaches.
The SUN Coach Training program has its roots in 1980 in England by leaders in Results Unlimited and brought to the US in 1987. Our coaching is holistic and based on a model of Business Management /Sports coaching. We offer training in English, Spanish, Italian, Hebrew. In addition to learning coaching competencies, we offer training in how to manifest business success (marketing and business development). We prefer to train people who are committed to their personal growth and discovery and have awareness of being on a spiritual journey. All SUN Trainers, Mentors and Coaches bring spiritual awareness to their work.
ICF Certification:

Price: 12000 US Dollars
Length: 547 days
Hours of Instruction: 135 hours