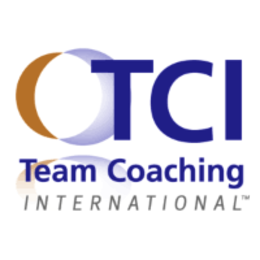 Team Coaching International
CI is a global professional services firm with a clear purpose: to help our clients create and maintain high-performing teams and organizations. TCI was the first team diagnostic on the market, and has existed for nearly a decade. With the data from thousands of teams we have the formula for success.
We focus on teams and team leaders. We know organizations must center their attention here in order to achieve improved results under relentless pressure to do more with less. In today's organization that is where the leverage is…
We know teams. We have benchmarked thousands of teams using our proprietary diagnostic software. We support teams and team leaders with consulting, coaching and skills training based on 20 years experience with executive leaders, teams and organizational transformation.
We deliver measurable results. Through an international team of senior, certified practitioners using a consistent methodology and best-practice-based toolset, our intellectual capital, implementation and consulting / coaching expertise, we accelerate the time to sustainable benefits realization.
Our team knowledge center is unique and unsurpassed. It contains:
Proprietary Diagnostic Tools
Benchmarking
Case Studies
Team Research
Performance Models
TCI has worked with teams around the world, representing a wide variety of industry sectors and team functions. Examples include:
Project teams, especially IT and ERP initiatives
Senior Management strategic development, especially international
Merger & Acquisition integration
Consolidation
Teams from 6 to 60 where the goal is alignment, cohesion, collaboration and improved performance.
Details

Visit Website

Address:

1196 Idylberry Rd.

Contact:

Phil Sandahl
1-800-655-3202
info@teamcoachinginternational.com
Programs
Team Coaching Advanced Course
Description: Team Coaching International is the world leader in team assessment and team coach training. We were the first coaching organization to focus exclusively on teams. The first also to offer a team coach designation — International Coach Federation-approved Certified Team Performance Coach™ (CTPC).
ICF Certification:

Price: 5785 US Dollars
Length:
Hours of Instruction: 60 hours