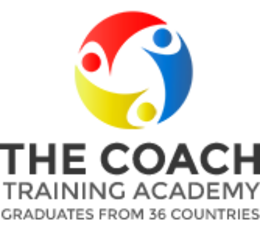 The Coach Training Academy
Your Certified Life Coach Training is provided by in demand coaches, with busy coaching practices.
This is not a program based on theory and delivered by trainers or marketers. They understand the only way to stay current and understand how to produce exceptional client results is to coach. Steve and BJ both run their own thriving, in-demand coaching practices.
Combined 25+ years experience in this "new" industry!
Seeing the power of coaching, Steve and BJ were early adopters of this new emerging industry. In 2000 BJ had already established a successful coaching practice working with executives around the world. Steve, being a passionate advocate for people reaching their goals and dreams has also coached, trained and empowered clients for many years.
No hype – straight talk and real lessons from the field at this certified life coach training academy
All our content has passed the rigid standards set out by the International Coaching Certification (ICF) and the Certified Coaches Alliance (CCA) This material is proven to be the quickest way to develop the skills whether you are looking to coach within your organization or to launch your own private practice. You may be someone in your community or family that is that "go to for advice" person? You are knowledgeable and supportive. However do you really know the best way to get results from the people that come to you? Coaching is both an art and a science. Our students learn advanced behavior science curriculum to know how to work with clients and produce results.
Both Steve and BJ are available to personally support you through life coach training
BJ was fortunate enough to have the Amazing Thomas Leonard(considered the father of coaching) give him personal support early in his coaching career. Steve Kiges has had the opportunity to be coached and mentored by some of the finest minds in the arts, personal development and business worlds. It is the wish of Steve and BJ that all new coaches also have the support of a master coach in their corner. To help support their successful path and remove the fears or doubts that surface at the start for many.