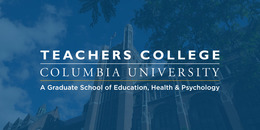 The Columbia Coaching Certification Program
Over a period of eight to ten months, Columbia Coaching Certification Program participants will navigate a path towards mastery of the Coaching Foundations. Participants begin by developing a solid understanding of four guiding principles found to differentiate highly effective coaches, the High Impact Coaching Process, and intensive practice with nine core coaching competencies. The primary aim of our three component certification process is to help participants chart their path towards an individualized coaching approach. These building blocks provide coaches and their clients with a solid platform for co-creating the unique paths needed to achieve the results they truly desire.
All participants will attend either the Internal or External Coach Intensive, dependent upon their coaching context. Following the 5-day intensive they will transition into an eight to ten-month Reflective Practicum and finish by joining together for the Advanced Coaching Intensive. Upon completion, participants will be fitted with the skills to begin the next phase or their journey - The practice of Professional Coaching. Learn more about the program and our Coaching Center of Excellence!
Note: Registration for the Fall 2019 ECI and ICI is not yet open. What secures your seat in the program is a deposit and we are not taking deposits at the moment. Registration will not be open until the beginning of September due to the close of our fiscal year in August. In year past, we have opened up registration on the Wednesday after Labor Day in September. If you would like to be notified of when registration opens up in the Fall, please fill out the following google doc form (https://forms.gle/MxhqEswrhAzgtcGw9). Please note that this does not guarantee your seat in the fall.
Teachers College, Columbia University has been accredited as an Authorized Provider by the International Association for Continuing Education and Training (IACET). In obtaining this accreditation, Teachers College, Columbia University has demonstrated that it complies with the ANSI/IACET Standard which is recognized internationally as a standard of good practice. As a result of their Authorized Provider status, Teachers College, Columbia University is authorized to offer IACET CEUs for its programs that qualify under the ANSI/IACET Standard.
Details

Visit Website

Address:

Teachers College, Columbia University 525 West 120th St. New York, NY 10027

Contact:

Terrance Maltbia
212-678-8240
coachingcertification@tc.edu