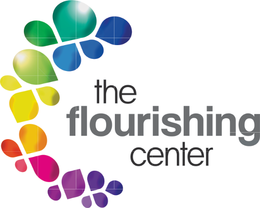 The Flourishing Center
Discover how to apply positive psychology to help your clients, students, family, friends, children—and yourself—lead more fulfilling lives.
Our mission is to train the change agents of the world® to create measurable positive change in their lives, organizations and communities.
Did you know that only approximately 17% of the population is flourishing? Nearly half are "just okay" – not depressed, but not thriving. Be a part of the movement that's uniting for a world of greater happiness, wellbeing, resilience and engagement.
Details

Visit Website

Address:

102 West 76th Street.

Contact:

Louis J. Alloro
844.356.8747
info@certificateinpositivepsychology.com
Programs
Certificate in Applied Positive Psychology
Description: The Certificate in Applied Positive Psychology (CAPP) is our premiere program and one of the world's leaders in the field of Positive Psychology training.
We are the first program of its kind to focus equally rigorously on theory as we do practical application. We give our graduates the skills and materials to put their training to use right away and create sustainable work for themselves in the world.
Located in 12 cities across the U.S. and Canada, as well as Online Internationally, our CAPP Program is the fastest growing programs of its kind, with a strong, active and supportive community of graduates.
The CAPP Program is ideal for educators, business innovators and social entrepreneurs, coaches, managers, consultants, HR professionals, executives, leaders, facilitators, yoga teachers, nutritionists, body workers, doctors, psychologists and other mental health/wellness practitioners, teachers and educators, curriculum designers and more.
This 240-hour, 6-month training program (or 9-months for the online version) is designed around the model of Flourishing developed by Dr. Martin Seligman, founder of Positive Psychology, and enhanced with an added emphasis on physical well-being. It consists of six modules focusing on increasing Positivity, Engagement, Relationships, Meaning, Achievement and Vitality (PERMA-V™). Graduates integrate and enhance their personal and professional lives through their structured training in flourishing and measurably build their well-being.
ICF Certification:

Price: 4800 US Dollars
Length: 186 days
Hours of Instruction: 240 hours