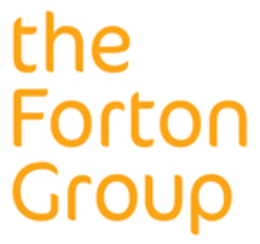 The Forton Group Limited
The Forton Group was founded in 2002, in the UK, by Helen Caton Hughes (2nd from left, above) and now co-owned by her and Bob Hughes (back row, right). We now work with partners around the globe: Africa, Asia-Pacific, Europe, India, the Middle East and North and South America.We research, design, run and evaluate leadership development programmes for emerging talent, managers and senior leaders, and deliver accredited coach training programmes for better-quality leadership coaching.
Details

Visit Website

Address:

Global HQ: College Farm, Main Street.

Contact:

Ms. Helen Caton Rose Hughes.
(01788) 890010
helen.caton@thefortongroup.com
Programs
The Professional Leadership Coach Training Programme.
Description: To meet today's biggest business challenges, coaching is an essential leadership tool. Coaching is one of the most effective tools for leaders at all levels to deliver transformational business results.
Coaching is a key leadership skill Leaders are more influential when adopting the coach style.
They encourage innovation and accountability, create cultural change, and develop the next generation of leaders. Leadership coaching is a specialist skill. Leadership coaching requires an
understanding of the complex ways in which organisations interact and operate, at individual, team and group levels - and the leadership factors in play.
Leadership coaching has personal benefits and builds capacity in the organization.
Leadership is about being personally successful, and enabling success in others. Leadership is
required at personal, team, and organizational levels, and in society.
One key way of delivering success is to build great teams. A cohesive team will out-perform a group of
individual high-achievers any time.
ICF Certification:

Price:
Length: 142 days
Hours of Instruction: 216 hours