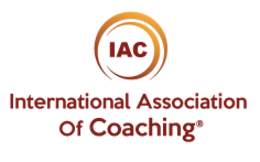 The International Association Of Coaching® (Iac)
The International Association of Coaching® is a coaching association with a difference.
Our measure of coaching practice is the global gold standard for masterful coaching. Part of what makes the IAC® different from other coaching organizations is the way we assess coaching mastery, and our belief that attending coach training or graduating from any specific program is not sufficient evidence that a coach can, in fact, coach.
Many organizations try to regulate excellence into coaches. In contrast, the IAC puts faith in excellence.
The IAC® endorses the truth that becoming a coach is a transformative process, therefore it is only right that we honor prior training, education and life experience, and measure mastery via demonstration of skill.
We know the demonstration of masterful coaching, partnered with a keen understanding of the necessary skills and code of ethics, combined with valuable life and work experience are the best – dare we say only – valid and accurate ways to assess the skills of a coach.
The IAC® certification process is an ambitious and thorough one. One that evaluates the demonstration of specific Coaching Masteries® that are the hallmark of the most effective and distinguished coaches.