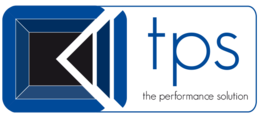 The Performance Solution
We partner with you to get as much balance and alignment as possible in your personal and organisational life, working with you as an individual, a team or a whole entity. We provide a developmental pathway that enables leaders, managers and coaches to enhance their skills in coaching, mentoring, coach supervision, leadership and organisational development. Our approach is designed to challenge professionals towards fulfilling their potential.
We provide open courses, in-house training, individual coaching and mentoring and of course coach supervision for the professional and in-house coach.
Details

Visit Website

Address:

The Studio, The Old School House, Lower Westwood

Contact:

Ms. Megan Thompson
012.258.67285
enquiries@theperformancesolution.com
Programs
Professional Coaching Skills
Description: If you are looking to become a great coach, consolidate your coaching skills and have global recognition for your achievement; this is the course for you. Invest in this programme to gain an accredited coaching qualification from Association for Coaching (AC) and part 1 of the International Coach Federation (ICF) Accredited Coach Training Programme (ACTP). The course also helps develop the value of your interpersonal skills and certifies you to use the psychometric Extended DISC. Work with us to achieve your Association for Coaching Advanced Accredited Diploma.
Attending the Professional Coaching Skills course will equip you with the tools and capabilities to coach at the highest levels within organisations.
This programme will open your doors to the coaching world, and give you a diverse yet solid education in the principles, competencies, implementation and practice of coaching.
ICF Certification:

Price: 2995 British Pounds
Length:
Hours of Instruction: