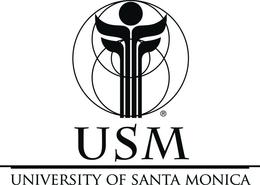 The University Of Santa Monica In Spiritual Psychology
One of the primary ongoing intentions at USM is to foster and nurture a Culture of Giving. Such a culture begins with the understanding that giving and receiving are part of the circular flow of loving, caring, and sharing that are integral to the University's Soul-Centered educational process and supportive of the University's well-being. They are also clearly recognizable qualities that are characteristic of the thriving educational community that supports USM.
Details

Visit Website

Address:

2107 Wilshire Blvd Santa Monica, CA 90403

310-829-7402
Programs
Soul-Centered Living: A 10-Month Certificate Program in Spiritual Psychology
Description: The University's foundational educational offering is a dynamic Program on the frontier of human consciousness where psychology interfaces with Spirituality leading to a Certificate of Completion in Spiritual Psychology.
Special Note: After 36 years, this will be the last time that Drs. Ron & Mary Hulnick will be the lead facilitators for this 10?Month Program in Spiritual Psychology. Students from around the world share that being with Ron & Mary in the classroom is, without exception, one of the most transformative, Loving, and memorable experiences that they will cherish for a lifetime.
Through this world-renowned Program in Spiritual Psychology, the University of Santa Monica provides its students with opportunities to grow by directly applying the Principles and Practices of Spiritual Psychology into their everyday life experiences. This includes learning to work on the behavioral, mental, emotional, existential, and Authentic Self levels. This educational process results in students experiencing greater connection with who they are, their life's purpose, and enhanced levels of success and fulfillment, empowering them to make a meaningful contribution in the world.
Price:
Length: 270 days
Hours of Instruction: