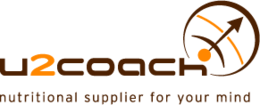 U2 Coach
We are a company specializing in organizational consulting, training and coaching that, through strategically important solutions, promotes generative growth in individuals, groups and businesses to achieve more personal and organizational excellence.
We are a qualified executive coach and trainer with a background in the fields of leadership, change management, management development, diversity, and human resource management. Our strength is to reduce the potential of coaching in integrated projects to support HR policies, to support companies in change management processes and in implementing strategic business plans.
Details

Visit Website

Address:

Via Tirso 90.

Contact:

Dr. Massimiliano Sparro
(+39) 06.81.70.185
academy@u2coach.it
Programs
Master in Corporate and Business Coaching ACTP
Description: Since 2002, the U2COACH Academy has formulated coaches through a specific training aligned with ICF accreditation requirements for coaching training. Academic attendees are now well-established and certified ICF coaches working in Italy and abroad, distinguished by the quality of the training received as well as personal qualities that make them unique on the market.
The Master in Corporate and Business Coaching is aimed at all those who are interested in embarking on a career coach in accordance with the ethical and professional standards of the ICF or who intend to learn structurally a practice of accompanying people towards personal and professional excellence.
A masterpiece of U2COACH's Master of Science and Expertise is the first program developed in Italy by the Accredited Coaching Training Program (ACTP) certified by the ICF, accredited in 2006.
The Master of U2COACH meets the highest international quality standards in relation to:
Professor's professionalism: quality and international certification of trainers.
Duration of the course: 161 hours of training and supervision.
Training credits: 161 ACSTH credits on core competencies.
Completeness of the skills framework on which training is centered.
Alignment with ethics and professional ethics.
ICF Certification:

Price:
Length: 186 days
Hours of Instruction: 125 hours