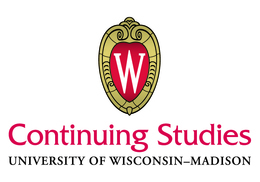 University Of Wisconsin Certified Professional Coach Program
The University of Wisconsin-Madison's interactive and engaging Certified Professional Coach (UWCPC) program is your gateway to this rapidly growing profession.
The UWCPC is an Accredited Coach Training Program (ACTP) through the International Coach Federation (ICF), the accrediting body for coaching. ACTP accredited programs are all inclusive training programs, which offer start to finish coach training. Through a 10-month series of face-to-face classes and teleconferences, you become adept at helping others see new perspectives, get unstuck, and find the courage to take bold actions—all while enhancing your own self-awareness and working toward professional credentialing as a coach.
Professional coaching is an art and a science. This rich training program combines many disciplines: emotional intelligence, positive psychology, ontological coaching, use of self, evidence-based coaching, neuroscience of coaching, systems theory, relationship intelligence, organization development, and appreciative inquiry. Train with professional coaches and work with your own clients as you learn. The program was recently featured as an outstanding example of "best practices" for blended learning design for adults.
Begin by developing self-presence as you explore and deepen your awareness, creating a strong foundation for coaching. Next comes skill development, where you gain the knowledge, abilities, and techniques to coach with confidence. From here you practice co-creating a dynamic coaching relationship with your clients so they can find true fulfillment in their lives.
Professional coaching addresses a person's whole life: mind, emotions, body, and spirit. Students who complete our program use their certificates to coach in a wide variety of specialties and niches, including but not limited to: leadership coaching, wellness coaching, personal life coaching, executive coaching, career coaching, academic coaching, etc. Our program's curriculum is broad-based, providing a solid grounding in the International Coach Federation's (ICF) 11 core coaching competencies that every coach, regardless of specialty, must master. Whether you are looking to become a certified life coach or prefer to focus on using coaching skills within an organizational, professional, or business context, the UWCPC program can help you to succeed and flourish!
Details

Visit Website

Address:

Division of Continuing Studies 21 N. Park Street, 7th floor Madison, WI 53715

608-262-1156
info@dcs.wisc.edu