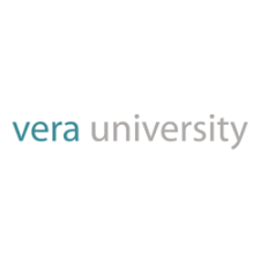 Vera University
Vera University is the learning and development division of Vera Whole Health. Our team is made up of experienced coaches and educators who utilize experiential learning methodologies to deliver education with a coach approach. We believe that learning happens best in a collaborative and esteeming environment where each student's unique perspective is honored as a contribution.
Vera University is a Seattle-based Vocational School founded in 2010 with the mission to provide the most emotionally intelligent and talented wellness and healthcare providers to the industry. Our graduates apply their expertise and gained skills in a variety of settings, including private practice, hospitals, clinics, fitness and wellness centers and in corporate teaching, training and development. We attract individuals who are driven by a passion for health and life-long learning.
Details

Visit Website

Address:

605 5th Ave South. Suite 150.

206.395.7864
katep@verawholehealth.com
Programs
Health Coach Certification
Description: Join us for an in-depth, comprehensive health coach certification program that brings together evidence-based behavior change psychology, mindfulness training and coaching competencies to equip health and wellness professionals with the skills to create dynamic partnerships with clients and patients that support self-efficacy and increase motivation to change. Our certification program is face-to-face, hands on and experiential.
ICF Certification:

Price: 3545 US Dollars
Length: 217 days
Hours of Instruction: 97 hours