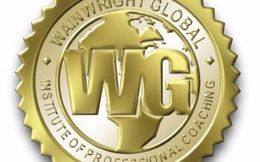 Wainwright Global Institute Of Professional Coaching
Wainwright Global Life Coaches, around the world, are prepared to offer professional coaching through the use of the Wainwright Method of coaching and WGI's results-oriented coaching system.
Barbara Wainwright, Founder and CEO of Wainwright Global, has over 3 decades of study and research in developing and implementing systems, curriculum and training programs that have helped thousands of individuals and corporations achieve a higher level of success. Wainwright Global, Inc., has a passion for helping coaches who are on a mission to improve the lives of their clients.
The Professional Life Coaching System developed by Wainwright Global Inc., provides its graduates with effective results-driven coaching tools, techniques and methodologies. Clients' achievements are verified by measurable results as they reap the rewards of living a purposeful, meaningful, life.
Wainwright Global's systematic, hands-on approach to teaching the skills, techniques and methodologies of professional life coaching makes it easy for WGI graduates to learn how to deliver an excellent coaching experience to each and every client. Wainwright Global's proven life coaching system and ongoing support gives its graduates the confidence and knowledge they need to become the most effective and successful life coaches in the world.
Wainwright Global's headquarters are in Las Vegas, Nevada, USA. Certified Professional Coaches may provide services to clients from all walks of life, in many countries around the world. If you are considering a career as a Certified Professional Coach we invite you to call 800-711-4346 to learn more.
Details

Visit Website

Address:

1785 E. Sahara Avenue, Suite 490-1008 Las Vegas, NV 89104

1-800-711-4346
CustomerSupport@WainwrightGlobal.com