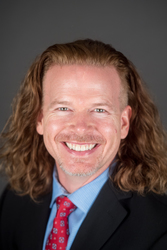 Dr Adam Coffey

Dallas, Texas
Executive Coach, Spirituality Coach, Health and Fitness Coach
BA, MS, PhD, LMFT, LPC, CPC
I coach executives in the fields of law, medicine, and IT, helping them enhance their emotional intelligence to optimize company morale and productivity. Also, I'm a mindfulness and wellness expert.
About Me
You will be more successful when your relationships are based on clear communication, understanding motivations, and optimizing performance. Knowing how your personal relationships may influence your professional relationships can allow you to make specific changes before work-related troubles become a pattern. That's where I come in. I specialize in relationship-building by assessing what's present and what's missing in people's relational skills and by guiding them into more awareness of their strengths as well as how to use them in everyday interactions.
My professional experiences have well-prepared me to assist you, as I have worked in the customer-service and healthcare fields for a combined 30 years. I have had countless exchanges with people from very different backgrounds. With this professional exposure and my education, meeting others where they are and learning how to meet their wants/needs have become my growing expertise. I have in-depth knowledge of relational systems, life coaching, and spirituality, and my doctorate is in Family Therapy, the basis of which is understanding and influencing human relationships. Also, I frequently speak on and help company leaders incorporate wellness and mindfulness in the work place.
My son and I live in Tarrant County. I enjoy spending time with him, my family/friends, exercising (i.e., strength/cardio training), listening to music, and cooking/eating food. I am the second of five kids, with an older and three younger sisters, and am originally from the Sherman, Texas area.
Reviews
Dr Adam doesn't have any reviews yet.