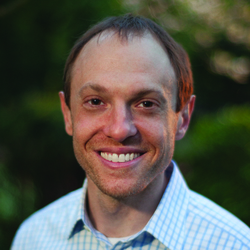 Adam Levner

Chevy Chase, Maryland
Leadership Coach, Performance Coach, Executive Coach
I coach new, emerging & current leaders who know they're capable of more. I help them to identify challenges (e.g. impostor syndrome & burnout) and develop effective strategies to have greater impact.
About Me
I've spent 25 years developing the leadership of adults and youth as a teacher, organizer & nonprofit executive. Now I'm doing it as a coach.
My goal is to help leaders recognize and build upon their strengths to ensure they and their organization have the greatest possible impact. I know both the joy of mission-based work and the struggle of imposter syndrome, burnout, and isolation. The good news is that we can develop strategies that work for you to increase the joy and decrease the time and energy you spend grappling with the challenges.
Leaders need access to coaches who've been in their shoes. That's the experience I bring after many years as a nonprofit founder and executive director. I received my coaching training through the ACT program at Brown University and follow the Co-Active Coaching model, a client-led approach that uses intense listening, powerful questions, and the skills and creativity people already possess to help them be effective, authentic leaders -- the type of leaders they want to be and that the world needs.
Reviews
4 reviews (5.0)
Adam is a great listener and patient leadership coach. During our coaching sessions Adam challenged any doubts and gave tangible action steps to approach work challenges. He also provided valuable resources and tools to develop my leadership style.

Kim (nonprofit program manager)
Adam's approach consists of thoughtful, non-judgmental, and probing questions to work through complex issues that nonprofit executive directors face. I greatly appreciated my time with Adam to step away from the minutiae of work and to think more globally about what I am hoping to accomplish, and to address systems to ensure I am personally and professionally fulfilled.

Akil (nonprofit executive director)
Adam is an honest coach who centers his clients' values, needs and strengths in empowering them to make good decisions for their lives and their careers. He is patient and kind while moving clients forward, using best practices to help implement real change. His good counsel will stay in your head after every session and will help you keep yourself accountable between sessions. I highly recommend Adam!

Gwen (consultant & project director)
In just a few sessions, I felt much more confident in my leadership. Even months later, I still think about my role differently than before, and I'm so thankful to Adam for that! He is supportive, experienced in the nonprofit world, and easy to talk to. Adam asks insightful questions to help you explore the issue you bring and guides you in coming up with your own solutions. Adam is an excellent coach that I would highly recommend.

Lori (theater executive)