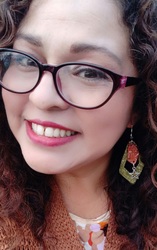 Adelita Marie Hawes

Turlock, California
Life Coach, Family Coach, Entrepreneurship Coach
Feeling stuck in a rut? I will help identify what habits that can be holding you back from being successful at work, life and family relationships by developing skills and clarity.
About Me
Are you at a stand still in life? Overwhelmed with how to create the life you want to live? Want to breakthrough those blocks with me on your side?
Meeting together we will then develop specific skills and new useful habits needed to move forward past those obstacles. I am certified by the Certified Life Coach Institute and have been involved in the National Alliance On Mental Illness Group and Jessica's House as a facilitator. I have been mentoring women as a minister for over 20 years. My philosophy is "When you know better you do better". Gaining knowledge is key to personal growth and doing your best.
Together we can meet those goals and aspirations you have yet to pursue. Knowledge is a key and action is using the key. It takes both to succeed. I will assist you. It is a great asset to check in with me weekly or so depending on your needs. By doing so we can mark your progress and make adjustments. Collaborating we can open your mind and heart to new ideas and strategies you may not have come to on your own.
Helping people like you is a priority to me because I myself have received some good coaching and strategies that served me very well and allowed me to flourish. I want that for you too!
I am a successful business owner and share my life with my husband and have a loving supportive blended family both take a lot of patience, wisdom and discernment. Survivor of divorce, being a young widow, single parent, and abuse as a child.
So I have learned a few things along the way. Sharing the skills I acquired will be of great use to you. I am a Personal Development Coach because I care about people and want to see them thrive in life. I hope to get a chance to meet via Zoom, phone or if local in person.
Best Regards,
Adelita Marie Hawes
I go by Marie.
Reviews
4 reviews (5.0)
If you want to double your production and gain momentum Marie's a great choice. She has helped me gain new perspective and determination I needed to meet my goals. I just needed some assistance in seeing clearly to develop a plan and checking in with her for accountability. It's working!! Amanda California

Amanda
Marie is truly amazing, she has awesome incite and knowledge to help people with any obstacles in their life. She has helped me several times in the last few years. Mostly I have needed help with anxiety, and getting motivated, she has given me tools to help me get motivated, prioritize, different ways to take care of myself and slow down. I love that I can call her now and then for our little pep talks and reminders. She has been a wonderful support system for me in my life. :-)

Christina
I highly recommend Marie for coaching services. She has helped me in my hard times. She is very easy to talk too. She is a very good listener. She has been very patient with me. I can always pick up the phone and know she will be there for me. I don't really confide in alot of people but Marie is one of those person that really are genuinely interested in helping out. I know Marie will help you in your difficult times just as she has helped me and will continue to help me.

Marisa Lopez
She knows how to listen, loving and caring.

Zulema209