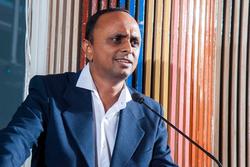 Aditya Kuchibhotla

Bangalore, Karnataka
Business Coach, Executive Coach, Life Coach
Certified Emotional Intelligence coach, Certified Mindfulness Practitioner, NLP Practitioner
1. Entrepreneurs who are planning to start a business 2. Business Owners (MSME) looking to scale up their business 3. Individuals struggling with professional & emotional challenges
About Me
MSME Business Coaching:
Business Owners either looking to start a business or looking to scale their business. My two pronged approach will help not only set the course for the business but also align the business owners & their teams towards the organisational vision. Unlike many business consultants who charge by the hour, I work on a retainer model.
Individual Coaching:
This powerful and unique 2-stage coaching program combines Values, Emotional Intelligence, and Strengths with your life/career goals and brings about a change within your inner self - thus making you calm and composed. It transforms you from within and helps you become more independent. A change from within is always long-lasting.
I'm a ICF-PCC coach with 800+ hours of coaching experience. I'm also certified in Mindfulness, Emotional Intelligence (one of the top 3 models in the world) and NLP.
I'm also a Chartered Accountant with over 19 years of experience as Finance Leader in global organisations across diverse industries and in different countries.
My rich and diverse experience in multi cultural environments helps me look at different perspectives.
Get in touch with me to know more.
Reviews
2 reviews (1 verified) (5.0)
Anitha Chari
Adityas Success Blueprint workshop was conducted very professionally and is a great learning experience. It focussed on self-introspective approach rather than the typical here is what the solution could be approach. At the end of the workshop, I could see a remarkable change in myself and the way I look at situations. Not just me, even those around me are able to see the change.

Vishal Dave