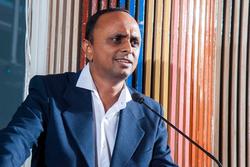 Aditya Kuchibhotla

Bangalore, Karnataka
Executive Coach, Relationship Coach, Life Coach
CCA Certified Coach, EQi2.0 certified coach, NLP Practitioner, Mindfulness Practices
I coach people with various challenges - be it in their career/life! My coaching models are based on values strengths and Emotional Intelligence. Recognised as one of top 10 coaches in India.
About Me
- Unhappy/unsatisfied even though you have a successful career?
- Relationship Challenges with your partner
- Improving EQ will aid the decision-making process & strengthen your relationships
This powerful and unique 2-stage coaching program combines Values, Emotional Intelligence, and Strengths with your life/career goals and brings about a change within your inner self - thus making you calm and composed. It transforms you from within and helps you become more independent. A change from within is always long-lasting.
Get in touch with me to know more.
Reviews
2 reviews (1 verified) (5.0)
Anitha Chari
Adityas Success Blueprint workshop was conducted very professionally and is a great learning experience. It focussed on self-introspective approach rather than the typical here is what the solution could be approach. At the end of the workshop, I could see a remarkable change in myself and the way I look at situations. Not just me, even those around me are able to see the change.

Vishal Dave