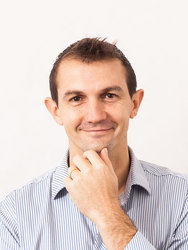 Adrian Cahill

Shanghai, Shanghai
Executive Coach, Life Coach, Business Coach
M.NLP, Hogan Tools, Dip. in Business, A.Dip. in Coaching.
I help professionals & business owners like you achieve more freedom. If you would like more Financial Freedom, Intellectual Freedom, Emotional Freedom. Life is to short to be tied to your past.
Details

Shanghai, Shanghai
Send Message
Hourly Rate: $160 to $300 US Dollars
Gender: Male
About Me
If you keep doing what you've been doing, you will keep getting what you've been getting. Hence if it's time to really change, I want to push you and coach you so hard your life MUST change.
I love coaching, it's changed my life. I think coaching really helps you with IMPLEMENTING. Following through. Accountability. Clarity.
For 2019, I'm working exclusively with Founders & C-Level. If you're starting a business or already own one, we can work together.
If this isn't you but your interested in Coaching, MOTIVATE Shanghai can help you connect to our coaches
About me?
10+ Years ago, in my late 20's I went into early retirement. Financially free (emotionally trapped but that is another story). Yes it's cool to be financially free but if you do it, and watch all your friends and colleges get trapped into more and more bad debt, it's not so cool. Friends are really important to me and to see them become more and more enslaved to their debts broke my heart.... I wanted to help them but how?..... This lead me towards various modalities for change, therapy, coaching, behavioural modification, life hacking. Most importantly it's lead me towards becoming a world-class coach and able to help you achieve not just financial freedom, but emotional and intellectual freedom too.
Now every day I help people move towards complete freedom and you can come on this journey too. With my coaching, you may get to meet other millionaires and founders (we currently have 20 in a group playing an abundance game). I generally work closely with about 8 people at a time so every time we connect, your not a number, your a star. Every time we connect we are working to get you to your next levels. THIS IS A POWERFUL and EFFECTIVE way to ensure you get to your next goals.
Reviews
8 reviews (5.0)
If you have ever looked to take your personal life, business life or even employee's to the next level then I can't recommend Adrian enough. He has the amazingly rare ability to work with individuals one on one all the way up to international businesses and create 10x the amount of value they could ever expect (I can attest for this with my own results). He is a master in his trade and goes the extra mile to get you results. Thanks for all the help you have given to myself and many others.

Victor Ahipene, The Podcast Institute Australia
Adrian is a brilliant coach. His methods are motivational and transformational. He is innovative and intuitive. I recommend Adrian to anyone who is looking to see real results in their business and life.

Ngaire Newland, Corporate Trainer & Coach
Adrian has an amazing skill of guiding people to understand themselves better, for me it was the case of seeing my priorities and focusing on my passions. I owe Adrian a huge thank you for our work together which has helped me develop myself and my career to where I am today as Managing Director for Rosewood Hotels and Resorts.

Elias Pertoft, Rosewood Hotels and Resorts
"Adrian is an excellent coach. He's focused on helping you achieve your goals, listening closely and asking directed questions. For me, he helped me with a key career vision rut, so that I could create a clearer trajectory for the long-term and actionable steps in the short-term. He has great analogies and stories to make a complex problem more understandable and approachable."

Kristen Van Nest, Brand Manager
"The saying goes, "Learn from those who have done it". When it comes to Adrian it's all experience. Being able to leave his full time job and travel for over 4 years before the age of 28 is an accomplishment most people dream of at the age of 58."

Brian Gordon Peters, Commercial & Residential Property Advisor Australia
"Adrian is a professional life coach. He have the ability to guide you to find the problem and solution by yourself. He is not going to give you a fish for a day, but teaching you fishing skills which you can use to feed yourself for a lifetime."

Xiaofang Su, Assistant Showroom Manager at Lululemon Athletica Shanghai
"I've been working with Adrian as a coach since December 2013. I have found insights obtained in working with Adrian to be extremely valuable. I can say that I've had a measurable and a considerable positive impact in a number of areas of my life. Diversity of his experience, knowledge and expertise also enable meaningful discussions around specifics and hence the ability to develop solutions. I can highly recommend Adrian to help anyone reach their potential."

Vitali Belokoskov, Renewable & Strategy Engineer at Ergon Energy Australia
"I got to know Adrian during NLP Master training course and was really impressed by Adrian's coaching skills and ability to connect with people around him. I would definitely recommend Adrian as a very effective coach for anyone who is willing to make positive changes and to achieve more in life."

Natalia Skirtenko-Harm, Relocation Adviser at Outpost Global Services, Shell China
The Smart Way To Find A Coach

1 Describe Your Goals

2 Get Matched

3 Free Consultations
Find My Ideal Coach Now