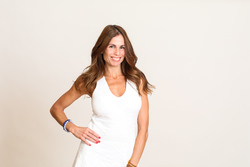 Adriana Sorgi

Los Angeles, California
Relationship Coach
Fluent in English, Spanish and Italian. I am also a published author.
I help women build the most solid relationship with themselves so they can feel absolutely exquisite inside and out, allow heathy love into their lives and be unapologetic about everything they desir
About Me
I am passionate about helping women claim everything about themselves... the good, what they judge as "bad" and everything in between. I believe that only from this place we have the capacity to create meaningful relationships, and a life that is inspiring to us.
I absolutely love helping women realize their value, take a stand for their truth and reveal their hearts without shame or apology.
As a coach, I don't hold back. I am direct, honest and will always stand for your truth. It is my commitment to empower you to step fully into who you truly are.
"You gotta claim the hell out of who you are without apology." This is the only way for you to discover how powerful you can be.
I want to help you allow HEALTHY love in by honoring every piece of you first. I believe that a big part of creating a healthy "romantic relationship" starts with being clear in what you want, knowing your boundaries and speaking your truth moment by moment.
I am a mother of two teenagers, a Spiritual Entrepreneur, and a Relentless Soul Seeker.
My credentials include an M.A. in Spiritual Psychology from the University of Santa Monica, a Soul-Centered Professional Coaching certification, an Enneagram training certification, a Fitness Training certification and more...
I am a published author of Your Breakdown Is Your Breakthrough.
I also write for the Huffington Post and Facilitate women's groups on relationship and dating.
I speak 3 languages fluently: English, Spanish and Italian.
Reviews
3 reviews (5.0)
Working with adriana was a life changing experience. When I started my sessions I had broken up with my boyfriend, and after my sessions we got engaged !! She has a loving , yet firm way to show you how you are contributing to the way you are living your life, teaches you how to switch angles to see everything from a different perspective and the changes you need to make , for you to get what you really want and need. She enlightened the place I was stuck at , so I could keep on walking towards my dreams .. it was a beautiful journey , full of self love , self exploring, that gave me my biggest gift , marrying the man I love and to start a beautiful journey together

María ochoa
Adriana is an amazing coach and I highly recommend her. She pinpointed old beliefs right away that weren't serving me and through targeted exercises she gave me I was able to move into a new level of clarity and let them go. Some of those beliefs I had been holding onto for 10 years! Adriana is compassionate but firm and doesn't let you make excuses. She helps you get right to the heart of what could be holding you back so you can reach a whole new level. She also wrote a helpful book called 'Your Breakdown is Your Breakthrough' which outlines some of her methods. Adriana is very easy to work with and you never feel judged, only supported. I would work with her again!

Christina R
Adriana is a masterful coach!! I have worked with her both privately and in a group setting, and am impressed with her skill to address each persons situation in a unique and personal way. Adriana clearly has a talent and love for her work. Whether youre looking for love, to advance your career, to balance work and family, or simply to find inner peace, Adriana will take you there in a loving and authentic way. I have had the opportunity to work with other coaches she is truly a star and I have recommended her to many of my friends. She is THE BEST!!

Joyce A.