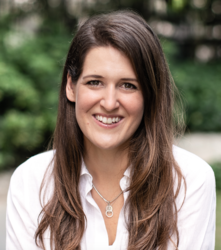 Executive Coach, Leadership Coach, Life Coach
Accredited Professional Certified Coach (PCC), Certified Professional Co-Active Coach (CPCC), Neuro-Linguistic Programming (NLP) Practitioner
Coaching high achievers and leaders to operate consistently at their best. We do this by building a confident, positive & resilient mindset that works even in the most challenging of times.
About Me
As a Certified Professional Coach, I coach high-achievers with a track record of achieving great things who are feeling overwhelmed and unable to operate as they usually do. Through coaching we build tools to get you unstuck and back on track - continue to work at the level you expect of yourself.
Areas of Specialism:
• Realise the choices you have - different perspectives and the ability to reframe
• Think clearly under pressure
• Clarity on where you are heading & what's needed to get to the next level at work
• Ability to handle any challenging situation that comes your way - meetings, interactions, pitches, difficult working relationships, reviews etc.
• Tools to handle new responsibilities, teams, geographies and stakeholders
• Build Executive presence and a positive, confident & resilient mindset
This ensures that clients can continue to have an empowering and positive impact in their role. Stop feeling overwhelmed and on the back foot and instead, deal with the daily pressures of your role well. Ultimately be truly successful and get to the next level at work... whilst feeling lighter, confident and excited about what is to come.
See below and website for testimonials from clients.
♦ Training
- Certified Professional Co-Active Coach (CPCC) – over 200 hours of training through the internationally renowned Coaches Training Institute (CTI)
- Accredited Professional Certified Coach (PCC - over 500+ logged client hours) and member of the International Coaching Federation (ICF) adhering to the ethics that they uphold
- Coaching for Business Certificate - City University
- Certified Neuro-Linguistic Programming (NLP) Practitioner - International Teaching Seminars
♦ Facilitation/ Public Speaking
- Certified DDI Facilitator
- Toastmasters - Competent Communicator and Advance Communicator Bronze
- Organised and facilitated public speaking & workshop events
- Member of Ladies Investment Club - investing and supporting female founders in Asia
Reviews
16 reviews (5.0)
It has been an absolute delight having these conversations with Agi. It was like talking to myself without too much effort.Agi creates such a comfortable space that I could speak my mind and move forward creating a more present and less stressful life for myself. Her pauses were very difficult for me but made me reflect deeply on exploring what was underneath. She has made me feel truly powerful and the way i can navigate my life in the future. I wish her good luck.

Dr. Sumita Ummat
"Agi is an incredible coach to work with. She creates a space of possibility and positivity, which made me feel totally safe to explore what was holding me back. She helped me resolve issues I was having with setting new goals. In the process, we took the time to really release some things blocking me and I felt such a powerful sense of clarity. Her approach is sensitive and kind, yet also strong and confident. I highly recommend Agi!"

Female, 34, business owner, Singapore
'The coaching sessions I had with Agi were brilliant! They came at a time when I needed significant strength and resilience to lead through a large change programme at work. Agi enabled me to get a fresh perspective on myself and my approach to work and home life. As the sessions progressed I really started to see things differently, gaining confidence in my own ability and restoring energy to tackle challenges. I would highly recommend coaching with Agi.'

Clare, Regional Director
Coaching with Agi has been one of the best growth and development experiences I've had. From the first session and every one thereafter, I've left uplifted, energised and refocused. Agi has helped me develop techniques that I now use every week and uncovered a mission statement that gives me focus every day. I am beyond grateful. I always advise people to invest in themselves and recommend Agi to anyone wishing to give themselves the gift of reflection and growth.

Anna, Change Management Lead
'Agi is a focused and professional coach. In the time we were working together, she asked insightful questions, gave me space to express what was on my mind and helped me to direct me towards constructive action. I really appreciated her listening and being open all my ideas as we worked through the areas I wished to develop'

Peter - Head of Team - Charity - London
'Agi has helped me to focus and prioritize. I have been better able to look at problems in different ways, thus finding very meaningful solutions. I feel better now in my day to day life thanks to the coaching I received from Agi. She helped me prioritize what was important in my life and professionally. Thank you Agi.'

Renata - Coach - France
'Agi is a fantastic coach and is great for anyone new to coaching. I would recommend anyone going through rapid career advancement/ personal or professional transition to consider coaching with Agi. She was incredibly supportive, professional and flexible and her sessions helped equip me with tools to maximize my full potential.'

Jo - Investment Manager - London
'I worked with Agi during my return to work from maternity leave and it was a truly eye-opening experience. In her sessions, often in scenic London spots, she creates an environment for true self exploration just by asking the right questions. I found myself opening up to her completely from the first session - it feels like talking to an old friend, but the outcome is much more profound. Almost one year on, I still rely on the techniques we developed in our sessions. If you are in transition, looking for new inspiration or simply want to challenge the status quo, I would thoroughly recommend Agi as a life coach.'

Cileia - Strategic Partner Manager - London
'Coaching with Agi is awesome. The sessions with Agi have really helped me to focus on working towards and achieving my goals; I come out of every session feeling motivated, with a deeper understanding of where I want to be and how to get there. I would highly recommend Agi as a coach to help you focus on what is important, push yourself further and get you in the right direction!'

Kitson, Entrepreneur - Start Up
'I really cherished my sessions with Agi and would recommend giving it a try to anyone who feels lost or like they are lacking in focus in their lives. She has made me much more aware of what is important to me. Her kindness, sensitivity and insightfulness make her wonderful to work with and I feel very lucky to have been recommended her at the very time I needed her help the most.'

Leila, HR Executive
'Agi is really compassionate, non-judgemental and motivating. She comes across as a genuine rock solid support behind you, and empowers you in a quiet but strong way. She helps you keep your focus and goals in mind always and [works with you to] be more confident and positive.'

Anonymous, Female
'Agi is one of life's positive thinkers. She brings an energy and aliveness to her coaching, while also creating a safe place for deep reflection. Our sessions helped move me out of my head and into action'

Helen, Business Owner
'Working with Agi over the last 12 sessions has been an incredible experience. I was looking at ways of building my confidence both in business and in personal situations and the progress I have made over the last 6 months has been dramatic. Agi's natural intelligence and sensitivity means that she sees the potential in you and with carefully tailored sessions will help you to bring it out.'

Anon Male, Entrepreneur
'Agi is a wonderful coach – insightful, creative, professional and exceptionally understanding. Look no further!'

Annabel, Partner - Management Consultant
'I wouldn't hesitate to recommend Agi to anyone looking to invest in themselves and get a clearer sense of the path ahead – whether in life, career or business. Agi is someone you immediately feel at ease with — Agi creates a very safe space for discussion, whatever the topic. I can't thank her enough for her sensitivity, enthusiasm, and importantly, her determination to help me reach my full potential.'

Dean, Head of Partnerships
'I have known, used and worked with a number of coaches and have never found one as practical and high impact as this. Agi has a unique ability to connect with clients and create a safe space where they can explore and create sustainable change in their personal and professional lives.'

Susanna, Head of Learning & Development