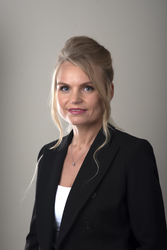 Business Coach, Leadership Coach, Performance Coach
I work with business leaders and individuals to help them to achieve their business or personal goals: performance, KPI`s, leadership skills, career and overcome limiting beliefs
Details

Dubai, Dubai
+971 508896354
Send Message
Hourly Rate: $150 US Dollars
About Me
As a coach, I work with business leaders and individuals to help them to achieve their business and/or personal goals related to performance, business KPI`s, leadership skills, deciding the right career path, overcome limiting beliefs.
How effectively are you managing your priorities to have a balance between your work and personal life? How often do you say "I can`t do this" or "If I will achieve "X" then I will do "Y"? How often do your boss or work colleagues affect your performance? All these factors are indicators of exhaustion, stress, unhappiness and lack of self-believe.
I have put myself in situations that helped me to find my grit, resilience and courage.
As a person, I truly believe that anything is possible. I have personally completed 4 times Ironman 70.3 races and one full Marathon that I never believed could be possible. From running only 3km - 10km once a week and learning to swim only 5 years ago, I am now an officially qualified athlete for the Ironman 70.3 World Championship in St. George Utah in September 2021.
I have participated in multiple CSR activities: School support for disabled children, visited Azraq Refugee Camp, in Jordan, organized by UNHCR that have taught me great life lessons.
All these learnings I am implementing in my coaching sessions to move my clients forward to find their grit.
One of my recent clients said: "Mind-blowing session it was, that`s all I needed."
My career is spanning over 15 years in High-street and Luxury Retail in Management and Learning & Development roles. I am currently working as a full-time coach at the top luxury retail brand in the world.
I have completed the international "Level 3 IVQ Advanced Diploma in Teaching, Training and Assessing Learning" issued by City & Guilds, "Level 3 Coaching Certification" issued by ILM, which helped me to train, coach, mentor thousands of employees to achieve their professional goals. I am on my way to be an Associate Certified Coach accredited by International Coaching Federation.
I would be happy to connect and discover how I can support you to find your grit.
Reviews
4 reviews (5.0)
Aiga helped me to increase my leadership skills at work and it resulted in very powerful results! Her ability to help me overcome limiting beliefs and to make me realise all the potential I had is extremely valuable and I can't thank her enough for her dedication and listening. Thank you Aiga !!

Nicolas Baratciart
The journey has been worth it ! Just like anyone, we have extreme straws in our backs that get us to a sinking point! but before the last straw, I wanted to scream out ,leave my job and the country clueless, what the next step was. Aigas name crossed my mind, hence I reached out to her on that gloomy evening. As usual with her big heart for people around her, extremely empathetic and passion for people development she hugged me and asked me to choose a location that was comfortable for us to speak. I opened up about what was bothering me and I will never forget her statement what does joy and success mean to you? One of my best sessions with Aiga, was meditating through a day that was so special to me : College Graduation 8th January 2010. The joy of a STAR yet a Successful little girl is all I felt in that moment .Being a foster child throwing my graduation cap in the skies meant everything. At the end of the session Aiga reminded me to always use that moment to snap out of my fears. Indeed when I am stuck or overcoming defeat I always whisper to myself You are a STAR Aiga will always follow through with a warm thoughtful message, she will drop her schedules or reshuffle her personal programs to fix a coaching session. (Very flexible). She will never judge you irrespective of race, status, personality. Highly commend her level of integrity yet very confidential, I open up to her my inner most fears and secrets knowing they are safe with her. I am enjoying the new me : very confident , self love, networking ideas, career driven through inspiration and guidance from Aiga! Dear Aiga I am a Star thanks to you !

Marjorie Nakayiza
Aiga is a highly successful coach who has the skill to ask very important questions to bring out the "can do" attitude in anyone who wants to elevate their quality of work and life with her experience as a highly accomplished athlete and tenacious business acumen. As a fellow coach, I highly recommend Aiga as a coach.

Tenzin Lodoe
Aiga is an EXTRAORDINARY coach. Full of passion, knowledge, insight, and with an inquisitive style that makes the client sit up and think. I have asked Aiga to coach me even AFTER I qualify as a coach myself, such is my belief in her transformational abilities. Genuinely recommended to partner with you and achieve the change you so desire.

Peter Reynolds