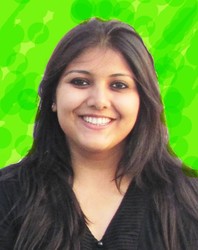 Akanksha Vir

Sydney, New South Wales
Leadership Coach, Life Coach, Spirituality Coach
International PEAK PERFORMANCE Coach, Certified Life Coach with Certified Coaches Alliance, ACSTH with International Coach Federation, MBA - HR
Feeling Lost & Stuck in a Rut? Its time to Take Control of Your Life and Success. Focus on Creating Success through your Mind and Actions, Better Time Management, Bigger Confidence, and Mindfulness.
About Me
Coach Akanksha is an International PEAK PERFORMANCE Coach, Certified Leadership Coach with Certified Coaches Alliance, ACSTH with International Coach Federation, MBA - HR with over 6 years of Coaching experience with clients across the globe!
If you are Looking to create a powerful Personal Fire-Brand that makes you stand out of the crowd? Achieve Greater success and feel fulfilled in all aspects of your life? A way to shed your worry and procrastination? Then Coach Akanksha can help you do just that.
If you are the kind of person who defines success with happiness, then Akanksha is your perfect coach.
I coach clients to:
- PROFESSIONAL BREAKTHROUGH
- CAREER ADVANCEMENT
- Mindfullness and Success
- Gain Clarity
- End Procrastination
- Get UNstuck in life
- End Doubt & Fears
- Achieve higher results
- Enhance Self-esteem
- Make Bold Decisions
- Get Moving
- Find a Renewed zeal/ happiness
- Bring Goal clarity & direction
- Create Accountability
- Time Management
- Hone Interpersonal skills
- Get Organised
I know what it is like to live the routine life and just see your life pass by. I was doing just that while working in a big multinational company. Until one day, I had the right guidance and the courage to quit my cushy job and just follow my passion for Life Coaching.
About the coach:
Akanksha is a certified life coach possessing the qualities of a good listener,a logical interpreter, and a fabulous planner along with being a great coach. She helps people find their spark in life. Clients are her passion. She is also a powerful REIKI healer.
She is a Certified Life Coach with Certified Coaches Alliance(CCA) and ACSTH with International Coach Federation.
Akanksha coaches people from all walks of life. She has an expertise in coaching professionals to break away from the monotony of being stuck in an undesirable situation, and re-balance various aspects of life to create harmony & joy!
Experience a powerful change in your Life with every coaching session
Reviews
12 reviews (5.0)
Hi Akanksha, I had a 1-hour consultation via Skype with you about 2 years back and I must say that it was definitely life changing. Several life changes have occurred since then which caused me revisit the possibility of having a life coach. I'm really excited to take the next step in my journey with you as my coach!

Sanitheya, Business Manager (USA)
Akanksha made it easy for me to overcome my internal blocks. Before, I was hitting the dead end again and again and just could see what was stopping me. Coaching helped me clear my blocks and inhibitions and gain clarity and prioritize what I really want from my life. Her cheerful demeanor makes the process so comforting in itself.

Charlie, Manager (Sydney, Australia)
First of all I am very thankful to GOD that I got your guidance. And then I want to say "thank you very very much". I know only thank you very much is not enough, but I don't know what to say or not to compensate for all your guidance. I made a list of all that I have achieved through Your guidance:- 1. Feeling relaxed and clam from inside. 2. Found my interest area. 3. Found my weaknesses. 4. Found source of motivation 5. Improvements in doing things on time 6. Found the actual benefit of planning for tomorrow on today. 7. No confusion of wrong path 8. Able to know difference between job and business in terms of getting financial freedome. 9. Knew about Tackling tricks to do lingering things on time. 10. Positive approach to life and family 11. Initially sessions were seems Costly but later on I realised it is more than worth. 12. More confidence in doing things. 13. Clarity in doing any work by keeping in mind ultimate purpose. 14. No more confusion of basic educational related business or not. 15. Now things looking achievable. 16. Got to know how much analysis required to do any work. In short , how to stop over analysis. I think it takes time because it is in my habit of over analysis.

Pankaj, Business Owner (India)
I reached out to Akanksha for Coaching to enhance my career and better goals & time management. The best things which I like about Akanksha are: 1. The how-can-you-miss-it type cheer and positivity 2. Very clear thoughts and pronunciation 3. Interaction like a long lost friend 4. Sensitive to the client's situaltion and problems 5.No-matter- what I wont give it a damn type attitude mixed with cheer of course

Juhi, Doctor (India)
"The idea of dealing with habits of overlooking tasks,procrastinating and leading you easily to become disciplined by allocating time for personal goals in between working hours has revived the sense of urgency for self development.That is one thing I found very effective since I used to skip all my personal works though I could have managed time for it and are equally important. The simple tip to invest a 30 mins slot on regular basis towards things one is passionate about, I think is a great strategy and quite practical whatsoever towards perfecting skills. Apart from the above assigning tasks and follow-ups have been a sort of handholding to stay focussed. This I think has been valuable all the while."

Mr. Bal, India
At the time when I first came across Life Coaching, I felt lost and was looking for direction. I was looking to discover the answers to help me find happiness in my own life. I coached with Life Coach Akanksha, and discovered so much about myself, my passion and really just reconnected with myself. Though our sessions together, I discovered not just what made me happy, but also how I could spread the joy. I would recommend Life Coaching to anyone who is seeking and searching for happiness in their life with their work, their relationships and with themselves really.

William
Coaching is by far the best thing that can happen to you. Here I found a friend who would guide me and keep me accountable as i solved my problems. Coach Akanksha was like a guiding spirit, who came and just turned the things around. I would recommend coaching to everyone who wants to put their success and happiness on Fast-track mode. Kudos Coach!

Lara Sood
Akanksha is a great listener and a systematic planner. She helped me to gain clarity on my priorities in life and act on them accordingly. She is systematic and understanding. She has a skill to help people actually achieve that work-life balance.

Vishal
I got to know of Coach Akanksha through a common friend. He told me I could talk my problems out with her and she will definitely come up with some action plan for me, and thats what she did. She analyzed my current standing from the point of my career and relationships and help me overcome my own inhibitions. I formulated my action plan with her and she kept me on pace with my timelines. Thanks Akanksha for all the support and guidance.

Barry
Akanksha, She is just amazing. She will help you analyze your current state, define your goals, devise your own action plan and see you till you reach the goal. I had never imagined I could have shifted my line of work, but with her support and action steps, I actually did it by myself.

Jessica
Thanks Coach for all your guidance. Your 3 month program really helped me gain some clarity and motivated me to get out of the daily rut. Its been so awesome to know you.

Abhay Singh
When i first connected with Akanksha, I wasn't really sure about Coaching. But I have to say this now, i feel this coaching relationship has changed my life for the better. Her style of coaching is so systematic yet flexy to suit me. I would recommend her to anyone who feels stuck at a point in their life.

Tara