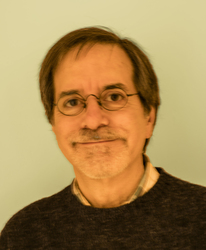 Alan Lidz

New Haven, Connecticut
Life Coach, Relationship Coach, ADD ADHD Coach
PhD, Ph.D. in psychology, Certification in Strategic Life Coaching (Spencer Inst.)
I coach individuals who are seeking to achieve personal, relationship, or career goals, who are seeking to manage stresses more effectively, or who are seeking a goal-oriented coaching relationship.
About Me
I am versatile in my practice of Strategic Life Coaching, and recognize that each person has a uniqueness of desire guiding their life. The way the coaching takes shape is always in relationship to the self-awareness and the hopes of the individual. I respect your individual goals, and never lose sight of what you really want.
Having said all of this, I can tell you that I have helped people with a wide range of issues, including fears and anxieties, mood issues, problems in relationships, isolation, difficulties in making decisions and plans for the future, and overcoming the many difficulties that are caused by problems in managing the stresses and challenges of living.
I provide you with the space to learn about yourself and grow. I keep you focused on the goals you have defined, and I assist you in taking the small steps that are required in our desire to reach a larger goal. When appropriate I offer support and suggestions that will enhance your efforts to reach these goals. I also have specialized techniques that can help you get more in touch with your unconscious thinking. These are based in Neuro-Linguistic Programming (NLP) and understanding the thoughts and images that we have in both our conscious and unconscious minds.
When appropriate, we work together to reframe your larger goals into smaller, more manageable, strategic objectives. When you experience the frustration of feeling stuck in the process, I offer you specialized techniques to help you learn, and to overcome, the unconscious blockages that we often carry within ourselves, out of our awareness.
Whatever the reason you may be coming - your job, your relationship, depression, creative struggles, ADD issues, relationship troubles or stress - whatever it may be, the beginnings of your own solution will begin to take form by addressing your issues on multiple levels of helping. We will think through the issues together, increase our awareness of positive steps toward your goals..
Reviews
Alan doesn't have any reviews yet.