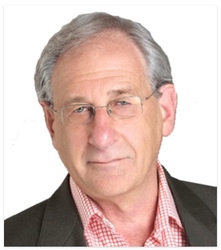 Alan Shein

San Diego, California
Life Coach, Performance Coach
Help mending post relationship broken hearts. Help with Anxieties (including test, flying and public speaking), Fears, Feeling Down, Confidence and Achieving Goals.
About Me
Hi, I'm Alan Shein - the Happiness Expert. For many years at reasonable rates, I have helped people overcome a wide range of issues so they can lead happier, more fulfilling lives, and achieve their ultimate goals.
Which of the following statements apply to you?

"My life would be better if ….
-I had less stress, anxiety and fear.
-I did not have negative thoughts and negative self-talk.
- I could increase my performance levels.
-I had more confidence.
-I could make better decisions.
-I was not a procrastinator or a perfectionist.
If any of the above statements resonate with you then you're in the right place! But, please know- If you are looking for a shaman or the Magic Man with a magic stick to help you manifest your dreams into reality you're in the wrong place. I am neither a shaman nor the Magic Man and I don't possess a magic stick, but what I do have are real and proven tools, which I have accumulated and refined over a lifetime and which I've seen time and time again help my clients tremendously.

So if you don't believe that a magic stick can help you and if you are prepared to put in the effort to collaborate with me to make your desired changes and to move towards your goals then contact me and let's go forward.
An important feature about my coaching is that except for just a few instances I don't believe in the necessity for the number of sessions to become prolonged. My goal as your coach is to equip you with my easy-to-use tools so you can become independent of me as soon as possible.
I also have success with the following:
-Difficulty sleeping
-Public speaking
-Social anxiety
-Issues from childhood
-Mending a broken heart
-Test anxiety
-Flying anxiety
-Fear of the dentist
Along with my coaching, I am also a published author of the book: A Guide to Happiness and have been invited to appear on TV and radio on multiple occasions.
GoForwardLifeCoaching.com
Q.E.S.T™ = Quick, Effective Solutions Techniques
Reviews
10 reviews (5.0)
"Unlike in the past every morning i wake up feeling great. My sales are up. The techniques are working, my motivation is up and I now know how to step into the Winning Zone."

A.G.
"I had two anxieties: Test Anxiety and Flying Anxiety. Thanks to Alan and Q.E.S.T.™ I passed my professional licensing exam. He also helped me with my Flying Anxiety...I now fly relaxed."

S.M.
"I was in a relationship. It suddenly ended and I was left with a broken heart. After several months of feeling empty and terrible I fortunately heard about Alan and Q.E.S.T.™ I called him. Not only am I am now feeling better but I am feeling confident about moving on."

J.T.
"Alan is gifted. By painlessly cutting through the clutter he helped me overcome my limiting issues and achieve my goals. It was so liberating how he enabled me to go from "stuck to unstuck." The Q.E.S.T.™ tools he gave me were so quick and easy to use. For those wanting the services of a life coach I have researched session rates; Alan's rates are definitely more affordable than most of the other providers."

G.B.
"For years I was trampled on by others. In a very short time Alan and his Q.E.S.T.™ program helped me get my voice back. Grateful."

K.N.
"My physician referred me to Alan to reduce my anxiety. A few sessions of Q.E.S.T.™ and I was amazed at my ability to remain calm and anxiety-free, even in difficult situations. I appreciate his inexpensive rates."

N.R.
"No more restless nights. Alan, thanks to your ability and dedication I am now sleeping well."

S.P.
"Alan, what you and Q.E.S.T.™ do for people is very special. Your Q.E.S.T™ method rapidly taught me how to minimize the negatives in my mind. In addition, you taught me how to acquire a positive yet practical perspective on life. This has resulted in me doing so much better at work and in my social life. Alan's rates made all this so very affordable."

B.L.
"People today are often pressed for time and want to make progress as fast as possible, Alan's Q.E.S.T™ method is very effective in helping them. (Q.E.S.T™ = Quick, Effective Solutions Techniques) I confidently send my patients to Alan's practice for among other things anxieties, stress, fears, diminished self-confidence, habits, life disruptions including broken hearts and sleeping difficulties"

Dr. David Bortz M.D. F.A.C.P. Associate Professor of Medicine, University of California, San Diego
"As head of Noomii's Coach Matching Service, I have had the rare opportunity to speak with 1000's of coaches, and I can honestly say that Alan Shein has a truly remarkable talent for coaching. His approach is kind, honest and direct, infused with fun, positivity, hope and of course a good laugh here and there. But what makes Alan truly unique is his ability to help his clients gain an awareness of what is happening below the surface and then guiding them towards effective solutions to their issues. If you are experiencing relationship issues, anxiety, fears or lack of happiness and direction, do yourself a big favour and reach out to Alan - he really is a very rare and special coach, and most certainly one of Noomii's very best!"

Amy Stigter, Head Coach Matching Expert - Noomii.com, Vancouver, British Columbia