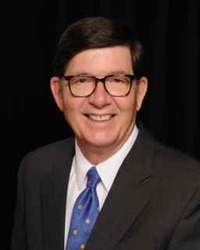 Alan Young Asheville, North Carolina
Career Coach, Retirement Coach, Life Coach
MA, MS, Certified Success Coach
My ideal clients are accomplished professionals entering the retirement phase of life knowing they still want to make major contributions but they don't know what/where/how they want to do it.
About Me
I help you "get extraordinarily intentional" about knowing and living your life purpose/mission. After we define your life purpose, you then identify your key life areas and major goals for each area. I teach you a process for continuously assessing where you are in your life and making adjustments to maintain you in your optimum performance zone.
I enjoy working with professionals considering retirement and are in one of three life phases:
- Nearing the end of your full-time professional life and wanting to make changes that enable you to live an amazing, fulfilling active retirement. Some of you will want to be able to employ your professional skills in a part time or volunteer capacity to improve your community. Your communities need you!
- Newly in the retirement phase of life and wondering "now what?" After a full professional life you are having difficulty figuring out what you want to do.
- You may be a few years into retirement. Here you are, you completed your financial planning, perhaps have traveled, seen the grandchildren, and are playing a lot of golf, yet you are wondering "Is this all there is for me? Is this what I should/need to be doing?" (Hint: Your community needs you!)
A member of the Success Unlimited Network community within the International Coach Federation (ICF), I am dedicated to coaching excellence and facilitating powerful decisions congruent with a client's integrity.
Within my Asheville community, I am involved in the coaching world, the Osher Life Long Learning Institute at University of North Carolina Asheville, two retirement communities, the Chamber of Commerce, veterans organizations, bicycling advocacy, and my church. I have just arrived and my community involvement is just beginning!
Specialties: Professionals, including Government and Military personnel and their spouses transitioning to civilian careers, changing careers or designing a meaningful retirement.
Reviews
Alan doesn't have any reviews yet.