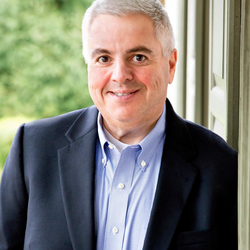 Alec Arons

Newtown, Pennsylvania
Executive Coach, Leadership Coach, Entrepreneurship Coach
LHH Coaching Ceritication, Hogan Assessment, Breakthrough Coaching| | Enhanced Practitioner
I work with individuals in search of something more. As your Thinking Partner, we explore what excites you and work to develop a plan to build momentum. I ask questions that drive clarity and change.
About Me
My clients include:
• Individuals seeking a meaningful and purposeful life and career
• Professionals feeling "stuck", unfulfilled, and ready for change
• Leaders and Entrepreneurs experiencing disruption in their careers or
businesses
• New and high potential leaders seeking to build their portfolio of skills
My most meaningful career accomplishments relate to the time I have spent coaching, mentoring, and developing others. When building and developing teams, I had a clear vision. Find highly motivated individuals and provide them with opportunities to succeed. This mindset has stayed with me throughout my career.
Many of these individuals have accomplished amazing things. Some are successful in leadership positions in large and small organizations; others have launched entrepreneurial ventures.
I have also worked with a fantastic group of coaches, mentors, and leaders throughout my career. These individuals helped me to learn, grow and navigate through the natural high and lows across my career. I am inspired by those who helped me grow along the way and have a desire to pay it forward.
We all face crossroads or inflection points, where the steps to move forward are not always obvious. As a Coach and Thinking Partner, I work with you to create the space for engaging in self-discovery and exploring what is possible in defining your personal and professional aspirations. It is about you, your agenda, and ultimately the results you want to achieve.
If you are a professional who has always been defined by your work, you are probably beginning to feel burnt out, tired, and perhaps even beaten up. You may even be approaching a crossroad where you know that change is necessary in order to have greater career fulfillment, to reduce your stress and live a happier and more balanced life.
If any of this resonates with you, I can probably help because I have been there too. I'd be happy to chat and impart any wisdom I can to help.
Lets get started.
Reviews
6 reviews (5.0)
Alec coached me through a career transition. Five years out of college Alec helped transition from a small company with limited opportunities to a larger organization with opportunities to learn and grow. Alec worked with me to identify my goals and steps to achieving them. He takes time to understand your skills and interests. He asks the right questions to spark new ideas and has a wealth of knowledge. I am in a career where I feel excited and passionate about my work thanks to my experience with Alec.

Jon
Before I started with Alec I was anxious about taking on my families financial life. In the past, I have tried to tackle my families budget with little success, I would get overwhelmed just with the idea of starting. Alec was a great accountability partner. I was able to focus on what really mattered to me and how I wanted my financial future to look. With his encouragement and support, I achieved my goal.

Marisa B.
Coaching is more than just teaching or providing a roadmap of next steps. Its the ability to empower, empathize, and transform. Alec has invited me into the process of leadership, and in developing myself. I continue to develop others, which is important to me. His thoughtful style and approach enables me to reach my full potential professionally and personally.

Carol, VP Compliance, New Jersey VP Corporate Compliance
Alec has been helping me think through a high growth strategy and how impediments along the way are both a near-term issue, but perhaps also indicative of behaviors I am demonstrating that create these challenges. We have extremely open conversations and he asks pointed questions that lead me to be honest with myself about myself and what I need to do to move forward.

Richard D
When Alec and Istarted working together I was overwhelmed, overworked and felt as though there wasnt enough time in the day (like so many of us). Since starting our coaching sessions, I have developed a better time management system and no longer feel overwhelmed. I set my weekly goals and Alec keeps me honest. He has helped me to prioritize my work/life by simply being there each week to talk through what needs to happen.

Amy, Entrepreneur and Podaster, PA
As a new leader, I was challenged learning how to lead others, complete my own work and deliver on my boss expectations. As a result of developing a better understanding of how I show up, my blind spots, and what motivates me, I have become more self-aware. This has allowed me to be more focused on how I impact others, how I react in the moment, and options for doing things differently.

Ethan, Sr Manager, New Jersey