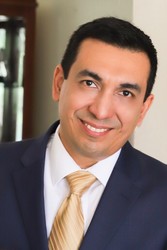 Career Coach, Leadership Coach
MS Organizational Psychology, Certified Professional Coach, Licensed Practitioner of NLP, Certified Life Coach, LSSMBB
I coach professionals to find their dream job, start a new career, transfer to another industry or business area, becoming an Expatriate, or get a promotion.
About Me
During my 20+ years of professional experience, I had the pleasure of coaching professionals from different business areas, industries, and countries from around the world.
Before starting my own Consultancy and Coaching firm, I have worked for Top Multinational Companies such as Dupont, Cemex, Albea, Borealis, Safran, and Hitachi, serving over 10 different industries including Auto, Pharma, Food, Cosmetics, Packaging, Chemical, Construction, Aerospace, Semiconductors, Energy, and Oil & Gas.
With all of this professional experience, always delivering outstanding results, I developed a Career-boosting method that helped me not only to make successful career moves but also to develop successful improvement projects. I also learned "what to do" and "what not to do" to grow inside a company and be recognized as a high performer.
My first job was as a Production Supervisor during the night shift at Dupont. After that, I was selected to join a High Potential Professional program at Cemex. I had different positions in Quality, Engineering, and EHS before being selected nationwide to become an Expat in Spain. When I finished my assignment in Spain, I was promoted to Quality Manager. After that, I held multiple management positions in Continuous improvement, Project management, Supply Chain, and EHS in other World wide companies.
Now, I am sharing my signature method with you so you can learn how to obtain your dream job, make a career change, find a new career, move to another business area, move to another industry, or move to another country.
I would be delighted to walk with you during this journey to achieve a greater future for you!
Reviews
5 reviews (5.0)
Alex is an amazing coach with a great and kind personality. He had taught me a lot during a short period of time. I was able to start and finish my first project under his guidance. He was the one who encouraged me to pursue six sigma certification while no one else did. Thank you, Alex, for being a good coach and for guiding me on the right path. I will always be thankful to you.

Marco Alex
I had the opportunity to work with Alex in a previous company. As part of the CI program, Alex was our coach. With his talented team and leadership skills, he assembled a team of cross-functional, multi-skills professionals and at the same time created an exceptional collaboration team environment. As a result, all of us exceeded all project targets. Alex is highly experienced in different fields, he is very determined to help others achieve success, and most important he is a great person to be coached by.

Hugo Maldonado - Program Manager at Sensata Technologies
All of the work Alex has done combined with his experience in Lean Six Sigma, Change management, Project Management, Agile, Scrum, and Organizational Psychology will make him a great Coach and Mentor who will give you the guidance you need. If you are looking for help and guidance, in Alex, you will get it from a highly experienced person that knows and understands that people are the most important asset of any company.

RICARDO ANAYA. PRODUCT MANAGER, STAFF AT QUALCOMM
Alex is an AMAZING individual that truly listens and wants to help you with your goals.He is a focused professional with high levels of performance and excellent leadership skills Alex truly cares about people becoming successful. He has plenty of knowledge of many different industries and job positions , therefore , his advice is practical and based on real experience.

Omar Betancourt - UAP Manager - ALBEA
Alex is an amazing Coach. He truly cares about understanding your situation and helping you reach success. Because of his wide professional experience, he knows how to lead you in the right direction. Learning from his experience and success was priceless. I can not recommend him enough.

Nestor Ramirez, IT Manager