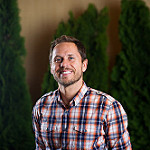 Alex Goldau

San Diego, California
Life Coach, Career Coach, Health and Fitness Coach
BA, Certified Holistic Coach, ACE Certified Personal Trainer, Surfer, Yogi,Traveler, Lover, HABIT CHANGER
I coach to guide others to step into their true power, to rise each morning creating how they engage in the world. Guiding others to find their way, finding balance, fulfillment, and joy again.
About Me
Is there something you've been wanting to change, accomplish or create? Are you eager to move to a higher level of functioning? Seeking focus, strategy, and motivation. Is it time to find a new path? What's keeping you from reaching your full potential?
I've spent the last 15+ years in the high paced stressful world of producing trade shows and large scale corporate events. I'm a leader in that world. Producing events 2 million dollars plus. I know what stress can do to one's life. I know how it feels to get pulled from so many different directions and how incredibly important it is to find balance.
During our time together we will discover your vision and create a strategy. We will uncover what might be stopping you, slowing you down, or preventing you from having what you want, so you know the next step to move forward.
I work with successful, driven, and ambitious individuals. You want to make a difference in the world. You value growth and have a beautiful soul. You're caught up in the rat race, the corporate wheel, and you're looking for fulfillment. Looking for what's next.
The words I hear from my clients. I feel lighter, focused, have clarity, more positive, relieved, free, energized, relaxed, empowered, and inspired.
Reviews
3 reviews (5.0)
I have been working with Alex for nearly a year, focusing on health & wellness as well personal and business goals. Alex has been very effective guiding me through some significant challenges. He is always positive, enthusiastic and eager to help and guide where it's needed. He is an excellent listener, able to pick up on nuances of our conversations in order to open up a broader discussion. Alex possess a great set of tools which he implements to create challenges to push through obstacles in order to achieve one's goals. Alex is excellent at seeing the big pictures and providing the guidance for one to navigate the process, while making it enjoyable along the way and without losing focus of the goals that have been established. If you are dealing with challenges in life or business that are difficult to overcome or just want to take it to the next level, I would highly recommend Alex as a partner to get you there.

Jared Steinberg
Know this — Alex is not afraid to dive in deep! I can't begin to tell you how important this is. He's a true listener and thinker… and he's constantly thinking about how he can help you make needed changes. On top of this, he's an incredibly genuine coach who doesn't try to sell you or push you in a direction you don't need to be going. When I first met with Alex, I was ridiculously life-stuck. Work was unsatisfying and I didn't have any major goals, nor the direction to achieve them. Over a two-hour meeting, Alex honed in on my "stuckness" and the underlying reasons I was dissatisfied. He helped me begin to shift my views on my work and how I fit it into my life (not trying to fit life into my work), and gave me new advice for moving forward in both the short and long term. Literally the next day things changed for me, and I've been consistently improving in both my work and personal life. I'm more focused than ever on moving toward something that's fulfilling, profitable, and in-line with where I want to be in the years to come. If you're seeking some guidance and feedback on your personal and professional situations, you have everything to gain by meeting with Alex. It's the best investment in time and in myself that I've made. - Spencer

Deep Dive
"Alex is an incredible Health Coach you can trust to get the results you've always wanted for your overall health, wellness, and body! As an exhausted mom of 3 kids under the age of 5, I always had excuses and thought I had too much on my plate to get into a good workout routine or diet plan. Alex opened my eyes up to the importance of finding time for myself and taught me simple diet, workout, stress-relieving, and energy-inducing activities to improve my lifestyle. He was an awesome motivator, accountability partner, cheerleader, and more like an old trusted friend you could be honest with and talk to about anything standing in the way of your goals. Then he would equip me with the knowledge, tools, and confidence I needed at each of our sessions to achieve my best results. After 12 short weeks, I was already down a dress size and living a happier life feeling more fulfilled with a purpose of taking better care of myself, which carried over into my family life as well! Truly a life-changing experience having a Coach willing to help you with all the aspects of your health and wellness over a Trainer who may only focus on workouts and the foods you can't eat. Let Alex help you become the best version of yourself… and you'll never need to look back!!" -Laura Murray

Mother of Three