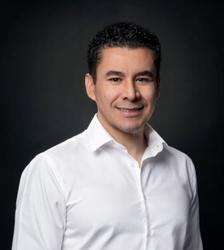 Alex Jara

Vancouver, British Columbia
Relationship Coach, Life Coach, Leadership Coach
BS
Many are feeling unloved or dissatisfied with their relationships, even on the verge of divorce. With my help, they can take immediate action, that they may enjoy satisfying, fulfilling relationship.
About Me
I have been described as a catalyst for change when it comes to relationship coaching, my specialty is romantic relationships. Some of my clients are in a same-culture relationship (both partners are from the same country), others in a cross-cultural relationship (partners from different countries or culture), and a few in a long-distance relationship (business travelers, relocated expats, abroad most of the time). There are some who are seeking to get a boyfriend/girlfriend.
Book a complimentary session if you are feeling stuck, unloved, ignored, and dissatisfied with your relationship, because, among other issues, you
- Can not understand each other
- Can not communicate in a peaceful manner
- Have frequent arguments and fights
- Lose control
- Feel ignored emotionally or sexually
- Feel the love is dying
- Have a boring love life
- Do not spend quality time together
- Fear your partner is cheating
- Jealousy is taking over
- Have a controlling partner
- Constantly criticized by your partner
- Feel abused by your partner
I will empower you to take action starting with the first session. There is no time to waste, we need to start fixing your relationship immediately.
You and I will dive deep into your current situation, that you may get the results you desire in the least amount of time possible. With my coaching, you will develop the necessary relationship skills (listening, communication, and more) in order for you to enjoy a truly loving, fulfilling relationship.
I am a certified solution-focus coach, to help you find solutions, and help you develop necessary skills for a high quality relationship, a great life where you feel satisfied, fulfilled and loved.
Reviews
Alex doesn't have any reviews yet.