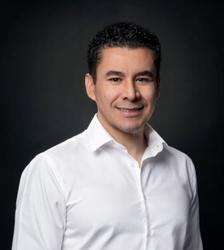 Alex Jara

Vancouver, British Columbia
Relationship Coach, Life Coach, Leadership Coach
BS
Many are feeling unloved or dissatisfied with their relationships, even on the verge of divorce. With my help, they can take immediate action, that they may enjoy satisfying, fulfilling relationship.
About Me
Are you struggling with dating, and then finding the right person?
Do you struggle approaching those of the opposite sex?
Does your relationship need worked on?
You want specific action steps in order to fix your relationship and prevent breaking up?
Book an orientation session with Alex. Alex is catalyst in romance and dating. He works with anyone, single or in a relationship. He has saved marriages, prevented breakups and divorce. His clients come from several countries and he understands the way attraction works.
Does any of the following describe your current situation?
- Can not understand each other
- Can not communicate in a peaceful manner
- Have frequent arguments and fights
- Lose control
- Feel ignored emotionally or sexually
- Feel the love is dying
- Have a boring love life
- Do not spend quality time together
- Fear your partner is cheating
- Jealousy is taking over
- Have a controlling partner
- Constantly criticized by your partner
- Feel abused by your partner
You will receive the support you need, and you will be able to take action starting with the first session. There is no time to waste, we need to start fixing your relationship immediately.
With my coaching, you will be able to take control, take action and make changes immediately, you will get the results you desire in the least amount of time possible. Things can only get better!
I am a certified solution-focus coach, to help you find solutions, and help you develop necessary skills for a high quality relationship, a great life where you feel satisfied, fulfilled and loved.
"You are always good enough, but there is always room for improvement."
Coach Alex Jara
Reviews
Alex doesn't have any reviews yet.