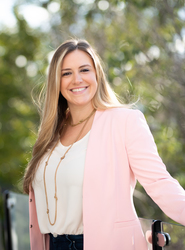 Alexa Shelden Boston, Massachusetts
Life Coach, Career Coach
Licensed Clinical Social Worker
I coach adult women in topics including career, stress management, relationships and wellness. My clients are motivated women who want to achieve happiness in their daily lives and achieve big goals.
About Me
I provide professional life coaching services with the delicacy and personalization necessary to enable client growth. I received my masters in clinical social work from Fordham University. I worked as an LCSW for many years. I treated individuals of all ages and backgrounds with a variety of diagnoses and challenges. I decided to put my role as a therapist behind me as I was more drawn to the goal focused, inspiring and meaningful approach that coaching takes towards supporting clients in their dreams and goals. I began my certification to become a Board Certified Life Coach with The Institute for Life Coach Training in 2018. As a professional life coach, I coach women of all adult ages through life transitions and challenges from an appreciative coaching perspective and solution-focused model that is inspiring and truly effective. I work exclusively with women because while men and women share many of the same experiences, there are objectives, challenges, and transitions that are unique to a female and require a special kind of understanding and support.
Reviews
Alexa has 4 reviews.
Alexa is truly the best listener that I know. She makes you feel that you will be able to work through your problems together..no matter how big or small they may be.

- Philadelphia, PA
Alexa is amazing to work with. She is incredibly thorough, thoughtful and professional. She is sensitive to my needs and provides detailed advice and ideas for me. I would highly recommend any woman who needs a life coach to work with Alexa!! Best life coach I've encountered.

- Recruiter at J.P. Morgan
Alexa is the best. I started working with her during a really difficult time in my life, and she has truly helped me so much. She is warm, patient, empowering and understanding. She makes me feel supported and "heard" emotionally, while gently focusing me on concrete goals and the steps I can take to achieve them. She helps me gain valuable perspective on my current life and clarity on what my ideal life looks like. I think I would feel really lost without her guidance, and I feel so lucky to be working with her. Can't recommend highly enough!

- New York, NY
I started working with Alexa when I was looking for guidance through an extremely transitional time in my life, as it seemed like a great alternative to traditional therapy: flexible timing, conducted over the phone, and focusing on the present instead of the past. Within weeks, I felt better-equipped to handle whatever life brings, and I find myself using the tools that she's helped me develop for moments big and small. Rather than feed you answers, Alexa asks thoughtful questions to lead the way to you making your own conclusions. It's the perfect example of "teaching someone to fish so they can eat for a lifetime," and I'd recommend Alexa to anyone looking to find more meaning in their life or get more in touch with who they truly are and what they truly want.

- Client from New York, NY