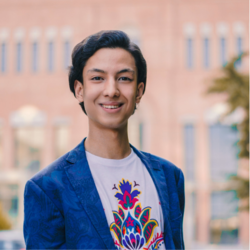 Alexandros Papanaoum

Thessaloniki, Kentriki Makedonia
Performance Coach, Health and Fitness Coach, Executive Coach
Fellow at Institute of Coaching, McLean/Harvard Medical School Affiliate, Founding Member at International Association of Positive Psychology Coaches
Helping high performing professionals to achieve more in their work even under high stress, while being able to have the mental and emotional capacity after work to enjoy the rest of their lives
Details

Thessaloniki, Kentriki Makedonia
+1 323-366-4637 | +30 6947033508
Send Message
Visit Website
Hourly Rate: €75 to €435 Euros
Gender: Male
About Me
Most people spent a lot of time, money or both in reading blog posts or books, watching videos, taking courses and working with consultants, in order to learn and try new things for growing their business, up-skill for their professional development, or improve their wellbeing (physical or mental) but how much of that knowledge do you actually implement?

Together we'll use a science-based coaching approach I've developed that helps you put more things into action so you can maximize your productivity, make every ounce of your time and money invested worth it, and sleep at night with ease knowing you are doing your best every day
What allows me to offer a 100% money back guarantee for my full programs and makes my coaching program different from any other program in the world is that I've developed my methodology through combining multidisciplinary research in psychology & neuroscience, practical research case studies at multiple Fortune 500 companies, systems thinking, behavior design, constantly experimenting with the techniques on my self and implementing the methodology with clients were we tracked before and after coaching data to figure out what works best
The more stress and less time you have the more appropriate my coaching is for you
Licensed Tiny Habits© Coach
As Marshall Goldsmith says: "What got you here, won't get you there"
The decision is yours. You can continue doing things exactly as you're used to or discover a new way of doing things by sending me a message. It's up to you
What might you want to change in the way you do things if anything?
Coaching specialties
Facilitating behavioral change
Vision-based coaching
Authentic Leadership Model Development
Working with LGBTQ+ leaders and the challenges they face
Executive transition coaching for cultural integration & conflict resolution in mergers
Bridging the intention-implementation gap
Facilitating effective out of the box thinking
Ensuring high performance under stress
Building resilience
Reviews
2 reviews (5.0)
Before working with Alex I was feeling stuck in frustration, feeling helpless for my career because of the whole Covid19 crisis, after having 3 video coaching sessions with Alex and with the daily support I received from him through text, I feel renewed, with a clear understanding of what I want to achieve, and I've cut my chronic procrastination to its root.

Stephanie H.
I sincerely feel lucky to have met and worked with Alex as my coach. My life has a whole new path now, and I allowed myself to open up to new possibilities through Alex's coaching. I received a respectful amount of support and I am thankful for everything! I strongly recommend him, he is a down-to-earth, very well organized and inspiring individual. If you want to balance out your stress, work, worries and change your life for the better, he is the coach for you! Perfect for burnout, anxiety, productivity boosting and a big smile after each session!

Marina Chatzistavrou