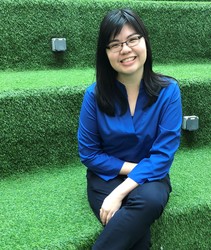 Life Coach, Christian Coach
I coach clients to find their sense of purpose and fulfillment in life. At the same time, my clients learn to create a voice of their own, to stand strong and confident.
About Me
My Coaching Philosophy
I started my practice as a Life Coach after completing my training with the Co-Active Training Institute (CTI). CTI is one of the leading coaching organizations, accredited by the International Coaching Federation. As a Life Coach, I have been working with clients to find fulfillment of their hearts and create a voice of their own.
Past clients included stay-at-home moms who are seeking to transit to the workforce after being away from some time; clients who are seeking to find their self-confidence and strengths in their skills; experiencing emotional griefs/trauma; those are seeking to answer what's their purpose/direction in life; working moms who are trying to juggle the expectations on the home front and at work etc.
My key goals are for you to create your own voice, walk away from the sessions with roadmaps for actions and self management capabilities.
If you desire for change in your life; I am happy to arrange a 30 minutes, complimentary session with you. The agenda of our call will be:
1. For you to clarify any queries you might have.
2. For me to share how I will supporting you in your journey.
3. Sample coaching session
Reviews
Elin doesn't have any reviews yet.