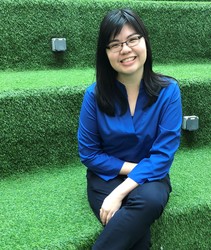 Life Coach, Christian Coach
Certified Professional Co-Active Coach, Associate Certified Coach
I coach clients to find their sense of purpose/what matters. I also work with them to build mental fitness (dealing with inner critics etc) which is key to self confidence and decision making
About Me
As a Certified Professional Co-active Coach, I started my practice as a Life Coach after completing my training with the Co-Active Training Institute (CTI). CTI is one of the leading coaching organizations, accredited by the International Coaching Federation. Besides being a Certified Co-active Professional Coach (CPCC), I am a certified Marshall Goldsmith Stakeholder Centred Individual Executive and Team Coach. I have also received my coaching credential – Associate Certified Coach (ACC) awarded by the International Coaching Federation.
As a Life Coach, I have been working with clients to find fulfillment of their hearts and create a voice of their own. I am BIG on creating awareness of the mental fitness which is key to having good self confidence and decision making.
Past clients included stay-at-home moms who are seeking to transit to the workforce after being away from some time; clients who are seeking to find their self-confidence and strengths in their skills; experiencing emotional griefs/trauma; those are seeking to answer what's their purpose/direction in life; working moms who are trying to juggle the expectations on the home front and at work etc.
I am happy to arrange a 30 minutes, complimentary session with you. The agenda of our call will be:
1. For you to clarify any queries you might have.
2. For me to share how I will supporting you in your journey.
3. Sample coaching session
Drop me a note at ashleyce108@gmail.com and we can get the whole process started!
Reviews
Ashley doesn't have any reviews yet.