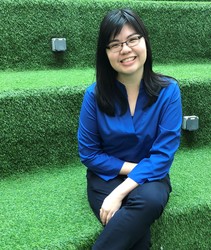 Life Coach, Christian Coach
I coach women from all walks of life to find their sense of purpose and fulfillment in life. Some of the clients that I have worked with include young working adults, stay at home moms etc
About Me
My Coaching Philosophy
I started my practice as a Life Coach after completing my training with the Co-Active Training Institute (CTI). CTI is one of the leading coaching organizations, accredited by the International Coaching Federation. As a Life Coach, I have been working with women to find fulfillment of their hearts beyond the roles and responsibilities thrown onto them by society. I believe everyone is whole, naturally creative and resourceful. As your Coach, you can count on me for honest feedback and challenge you. I will hold you accountable for the action of change. My end goal is for you to do and chase what truly matters to you with no regrets. If you desire for change in your life; I am happy to arrange a 30 minutes, complimentary session with you. We can discover a little more about how well suited we are to work together, talk about what you want to achieve and how we can reach them.
Inspiration
For My Coaching Practice
妇女能挺半边天, a saying popularized by Chairman Mao Zedong. This saying means a woman can hold up half the sky. I see this inspiration through the women in my life – grandmothers and my mother. With the little that they have, they put their best foot forward in giving their best to their families. Yet I believe, there could more. My longing is for women to live out their purposes and find their sense of completeness in life.
Reviews
Elin doesn't have any reviews yet.